Challenging Questions on Christian Income
Questions You Should Ask as a Christian?
It is much better to start with the easy reading summary of the many topics covered.


Challenging Questions on Christian Income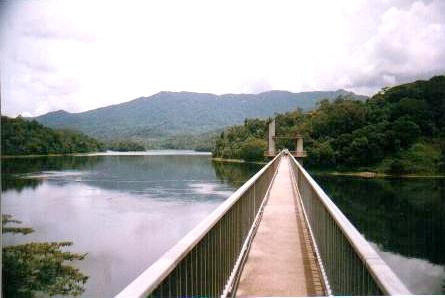 One of the main problems today is that many people are using the excess money that they gain for unnecessary things, instead of using it to do God's will. Too much time is spent on the things which are probably unnecessary, wrong or evil in the sight of God.
If the things most people take for granted as being good are wrong, almost everyone is at fault. So called Christians are doing or buying things that rich people accept as normal such as having holidays that cost excessive money and are not for God's purpose; playing serious competitive sport; being involved in unnecessary education; tidying or cleaning their property more than needed for show; unnecessary gardening that is not for practical purposes such as shade, privacy, food or a means to lead people to God; fancy or unnecessary cooking not needed to be healthy; buying products, property or services not needed for practical purposes or God's will; buying possessions more expensive than needed; choosing to invest in places that don't do God's will, (especially large companies who make big profits to pay their greedy executives); being involved in any of the arts that don't glorify God; toys that are more expensive than which can be afforded by most in the third world; buying gifts that people don't need; having parties that cost money and don't glorify God; jewelry apart from a low cost wedding or engagement ring which is probably good so that people will know who is married; cosmetics; fashions; ornaments; decorations; Christmas trees; pets with no practical benefit; Easter eggs; unhealthy food; gambling; drugs; souvenirs; entertainment's or enjoyments not for God's will; reading fiction books, magazines and novels, which do not educate, towards Godliness and watching programs such as movies that do not inform people for God's purpose.
Most people in the world would be so unfortunate that they would not be able to afford or do many of these things. These things are highly esteemed by men. "Luke 16:15 And he said unto them, Ye are they which justify yourselves before men; but God knoweth your hearts: for that which is highly esteemed among men is abomination in the sight of God." If people are doing and asking for the correct things, God promises that they will receive a blessing. Presently many are asking but not receiving a blessing. "James 4:3 Ye ask, and receive not, because ye ask amiss, that ye may consume it upon your lusts." Do you think that people are not receiving blessings because they are doing the previously mentioned things? These things are not giving people enough time or money for God's will and are denying other people an opportunity to do God's will. They are also destroying honest godly businesses that provide useful goods and services, as people won't have the time or money to use useful goods and services. Couldn't these things which are not necessary be wrong or evil? "2 Kings 17:12 For they served idols, where of the LORD had said unto them, Ye shall not do this thing." (c) Wouldn't these things be considered idols in God's sight? These questions and many more are asked on the feedback forum where you can give your feedback and answers.

---------------------------------------

We have a very short life on earth. Wouldn't it be better on earth to suffer a little bit or go without a few luxuries to do God's will and help others? This will give us more joy anyway than our luxuries would give. The alternative could be a lost eternity and torment. If you do the right thing you will be rewarded in Heaven with more than just the few luxuries that you missed out on earth.
Remember: Make a change for the better by doing things God's way and not man's way.
This report helps you know and avoid the dangers,
and do practical things a much better and more efficient way.
We could start a great new move of God with much joy, contentment, healing, prosperity & hope.

Easy reading summary of the many topics covered.

The full report is either on many short pages below or you may find it
easier to read it all on the one page.



Will Many Be Saved or is Salvation for a Very Small Percentage?


The First Steps to Salvation.


There are Many Things to Think Positive About.


Solutions. A Great New System and Christian Fellowship Group.


The Answer to a Workforce Problems and Solutions.


Charging Money Suppresses and Discriminates.


Facts and Statistics on the World System.


Be Wary of Doubtful Doctrines Including Ones on Hell.


A Powerful Challenge to Bring Revival.


The Benefits of Sharing & the Danger of Not.


Lukewarm Churches Mixed With the World.


Is Christmas a Pagan Festival?


True Conspiracies Affecting Everyone.


Are leading evangelists really Christians?


Does the Bible say that we need competition?


Yoking With Unbelievers.


The Danger of Fiction.


Education. Is it doing more harm than good?


What does God Think of the most Popular Things?


Are Christians??? in Trade Unions in Danger?


Challenging Questions on Unnecessary Things.


Pride.


Is the Church Teaching the Correct Things? Should we be Using the Gifts of the Spirit?


The Confusion Between Judging and Boldly Rebuking, Warning or Correcting Someone.


We are Commanded to Preach.


Are There Times Where you Should Not Help Others.


A Positive Conclusion with the Solutions.



Please give some feedback - Click here for email address.


Join the mailing list - Click here to email.


Swap links. The more traffic you send here, the more targeted traffic you get in return.


Similar sites that have swapped links.


Please share this information but email me first for details. Shorter articles are available if needed.


Free booklets and leaflets are available, or are easily printed.


Letters to share with others, or your mailing list.


Copyright 1998 - 2005 by Richard Hole.


References


Sites below highly recommended with something for everyone - Click here
Conspiracies | Inventions | Lobby group with country's solutions | Weather Organization
Extraordinary Groups | Inventors society | Press releases & Articles
Home