Most money is spent on unnecessary things. This is destroying society by increasing personal and national debt, poverty, unemployment, time wasting, corruption, crime & ungodliness
Christianity and Sharing Money
Most Money is Spent on Unnecessary Things.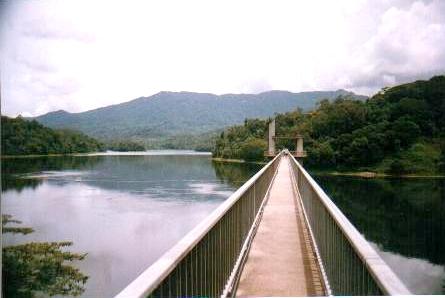 It is Best to Start at the Beginning of this Report.
Most money is spent on unnecessary things. This is destroying society by increasing: personal and national debt, poverty, unemployment, time wasting, corruption, crime, ungodlyness as spending time and money on these things is preventing people spending it on useful things to help stop the above. Unnecessary things include:
having holidays that cost money; playing serious competitive sport; being involved in unnecessary education; tidying or cleaning their property more than needed for show; gardening unless it is for practical purposes such as shade, privacy or food; fancy or unnecessary cooking not needed to be healthy; earning and keeping an income greater than a pension; buying products, property or services not needed for survival or God's will; buying possessions more expensive than needed; investing in places that don't do God's will, (especially from large companies who make big profits to pay their greedy executives); being involved in any of the arts that don't glorify God; toys that are more expensive than which can be afforded by most in the third world; buying gifts that people don't need; having parties that cost money and don't glorify God; jewelry; cosmetics; fashions; ornaments; decorations; Christmas trees; pets with no practical benefit; Easter eggs; unhealthy food; gambling; drugs; souvenirs; entertainment's or enjoyments not for God's will; reading books, magazines and novels, which do not educate, towards Godliness and watching programs such as movies that do not inform people for God's purpose.

You might argue and say this spending is helping the economy as the government figures would indicate so. But this is deceptive as all it is doing is helping unnecessary industries and multinationals that take money away from useful ones. The multinationals who are about the only ones who really benefit are therefore gaining more money and poor people who can't afford essential things, are gaining less. This is therefore giving greater control to the multinationals and bankers at the expense to the community. This therefore gives more control to the powerful so they can enforce a one world dictatorship sooner. Please see http://www.trueconspiracies.com for more information.

Easy reading Christian summary on one page with many related facts on Christianity.

You can also navigate to individual pages below but it is much better to read the whole file instead.



Proof why donating money to God's will, helping the poor, & volunteer work is best for you


Who benefits society the most?; A volunteer worker?; High income earner?; or Investor?


Money distribution. How earning and misusing money hurts others.


Which people benefit society the most? Income equality and help for poor people.


Volunteer workers benefit society more than income earners who keep their money.


Investing money in charities helps everyone.


Most money is spent on unnecessary things. This is destroying society by increasing personal and national debt, poverty, unemployment, time wasting, corruption, crime & ungodliness.


Christian tools needed for God's will.



Please give some feedback - Click here for email address.


Join the mailing list - Click here to email.


Swap links. The more traffic you send here, the more targeted traffic you get in return.


Similar sites that have swapped links.


Please copy and distribute this information but email me first for details. Shorter articles are available if needed.


Copyright 1998 - 2004 by Richard Hole.


References
Sites below highly recommended with something for everyone - Click here
Conspiracies | Inventions | Lobby group with country's solutions
Site design/promotion | Inventors society | Press releases & Articles
Home