Christian Tools Needed for God's Will
Christianity and Sharing Money
Christian Tools Needed for God's Will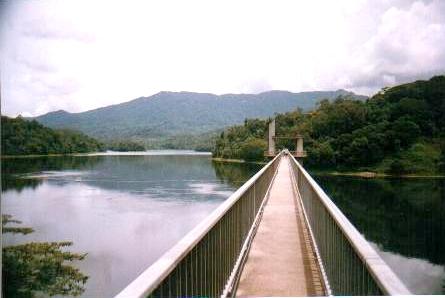 It is Best to Start at the Beginning of this Report.
Tools for someone to do God's will could include a basic house, car, computer and other practical things, but only if they are necessary to do God's will and only if they are used for God's will and don't have any more features or expense than needed.

The more excess money one keeps or uses or invests in the wrong things, the more damage they will cause society. What if God compares keeping and using money for yourself to thieving as it has the same result, just one is legal and the other is illegal under mans law. d) could be considered by God to steal $13000/year and c) could be considered by God to steal $38000/year. Just imagine how many lives could be saved by this money. God may hold them accountable for mass murder as keeping excess money for themselves is causing many people to die. It is also destroying the country's economy along with many lives. They would be a much better help to others if they earned no more than a pension. Even people doing nothing at all on the dole are doing less damage to society than people earning higher incomes if they don't use almost all their income for God's will.

So it is important to volunteer to do God's will and not want or keep excess money for yourself. The best volunteer work you can do is either indirectly or directly informing people of the Gospel.

Easy reading Christian summary on one page with many related facts on Christianity.

You can also navigate to individual pages below but it is much better to read the whole file instead.



Proof why donating money to God's will, helping the poor, & volunteer work is best for you


Who benefits society the most?; A volunteer worker?; High income earner?; or Investor?


Money distribution. How earning and misusing money hurts others.


Which people benefit society the most? Income equality and help for poor people.


Volunteer workers benefit society more than income earners who keep their money.


Investing money in charities helps everyone.


Most money is spent on unnecessary things. This is destroying society by increasing personal and national debt, poverty, unemployment, time wasting, corruption, crime & ungodliness.


Christian tools needed for God's will.



Please give some feedback - Click here for email address.


Join the mailing list - Click here to email.


Swap links. The more traffic you send here, the more targeted traffic you get in return.


Similar sites that have swapped links.


Please copy and distribute this information but email me first for details. Shorter articles are available if needed.


Copyright 1998 - 2004 by Richard Hole.


References
Sites below highly recommended with something for everyone - Click here
Conspiracies | Inventions | Lobby group with country's solutions
Site design/promotion | Inventors society | Press releases & Articles
Home