As God Loves Us, Why Do so Many Not Succeed?
Christian Forum with more Questions and Answers
As God Loves Us, Why Do so Many Not Succeed?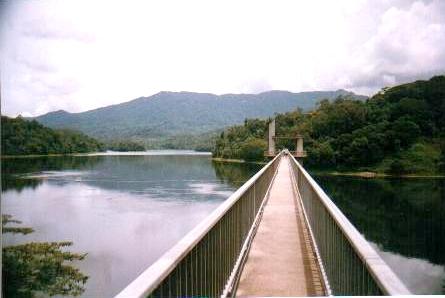 It is Best to Start at the Beginning of this Forum to answer these & many more questions.
Question 1 - (a) Why is it as God loves us and wants the best for us, that people are not given the opportunity to succeed so they can do his will and praise him? If the unsuccessful majority were only given the opportunity, many more may turn to and praise God, giving testimonies how good God is and lead people to God. Surely this is a positive outcome for those who love him and must be what God wants as it would draw people closer in praise and worship and thanksgiving. (b) Why is the opposite the case for many Christians, a life of frustration, sickness and failure where people are disappointed and angry with God ? Many people in the examples below would want to seriously do God's will. 1/3 of the worlds population are hungry and many of them would be Christians. All their time would be spent trying to survive so they would have little money or time to minister to or help others. Other Christians are in prison for doing nothing wrong, therefore they would have a very limited way of doing God's will. They would have a very limited number of contacts. Others are so sick or disabled they cannot even read God's word let alone be able to minister or do anything to help anyone. Even well people in countries of high standards of living have technical difficulties to stop them doing God's will. For example a Christian works full time to write a book to convert others. But he has difficulties which make him take much longer than he intended to take to finish it, and he therefore dies before he gets a chance to show anyone. His life was full of frustration as he hoped to do wonderful things for God. Some have no finances to purchase the tools they need to do God's will. Others have no people to help them over the difficulties that stop them from doing God's will. Others are deceived that something is God's will (such as marriage or a career) but it may not be. The time it will take to sort out their problems will then prevent them from doing God's will. For others, the enormous amount of time to make the correct decisions in a complex and deceptive world and the mistakes made would prevent them from doing God's will. Also Christian parents would hope to do many things for God, but they can't if all their time is spent looking after their children, especially if the children have disabilities. (c) Could Satan have greater power to stop people doing God's will, as people say it is not God's fault and it probably is not a Christians fault, if they try hard? (d) Why is this so and whose fault is it? Honest Christians, to whom failure was not their fault, should be blessed in heaven more than the other Christians who were given the satisfaction on earth. (e) Could this be so? (f) If it is not how can God be fair? (g) The only problem with this, is that I have heard that what you get in heaven depends on how well you pleased God on earth. If you were denied the right to please God by failing, not due to your fault as explained above, how can this be so?

Easy reading Christian forum on one page with many answers & different questions.

You can also navigate to individual pages below but it is much better to see the whole forum instead.



As God loves us, why do so many not succeed?


Does God lead us, because Christian groups disagree?


How do Christians stay committed to God if faced with a trauma and why are prayers unanswered?


Many questions including: Why are Christians confused and why do Bible verses appear to contradict themselves?; Why didn't God destroy the Devil long ago?; How did God come into being?; Are all non-believers tormented in hell for eternity?


Should Christians be earning excessive money, while such poverty and corruption exist?


Should Christians participate in or buy: competitive sport, education, investments, toys, parties, jewelry, cosmetics, fashions, ornaments, decorations, Christmas trees, pets, Easter eggs, unhealthy food, gambling, drugs, souvenirs, entertainments, enjoyments, novels, and movies?


Should the Christian church be bold like Jesus Christ and the Apostles?



Please give some feedback - Click here for email address.


Join the mailing list - Click here to email.


Swap links. The more traffic you send here, the more targeted traffic you get in return.


Similar sites that have swapped links.


Please copy and distribute this information but email me first for details. Shorter articles are available if needed.


Copyright 1998 - 2004 by Richard Hole.


References
Sites below highly recommended with something for everyone - Click here
Conspiracies | Inventions | Lobby group with country's solutions
Site design/promotion | Inventors society | Press releases & Articles
Home