Christian forum with forums feedback online
A Bible Study & True Christianity
Christian Forum Answers.- page 2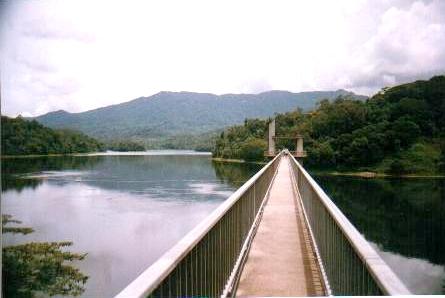 Article or press release information for your media.

If you have not seen the questions Click here

Also you can view the first page or earlier answers here.


Thanks you for your feedback.
Please give your feedback. Click here

Numbers relate to the corresponding questions. Please feel free to comment on the answers or add more questions and answers. Your feedback should be listed within a few weeks. If in the unlikely event it isn't, please email me

Currently the below responses are approximately in order of date so please check all of them. You could read all the answers by everyone to question 1 and then all answers to question 2 and so on, or alternatively you could read all the answers to different questions by the one person. It is handy to be able to quickly navigate back to the question after seeing the answer. To do this open the page with the questions in a new window by clicking here. You will find links to navigate to individual questions. It is important to have read information leading up to the question first because these links take you directly to the question and not the important information before it.

My comments are below in black. Some answers I agree with while there are others that I strongly disagree with. Some answers that I strongly disagree with are not commented on yet.

You will probably notice some tying or spelling errors in other people's feedback. Sometimes I corrected them in the past. However, time prevents me from doing it. I ask people if they can run a spell check through their feedback. I could correct the spelling in future if anyone who wrote the comments sends them back to me after doing a spell check.




*******************************************

Below is the result of your feedback form. It was submitted on Monday, August 14, 2006 at 13:09:42

---------------------------------------------------------------------------

Ab1: Why does God choose people like Paul who were disobeying God while many people seek God and cannot find him? Will certain people be unable to be saved even if they try hard to seek God?

Answer - 1Cr 1:26 For ye see your calling, brethren, how that not many wise men after the flesh, not many mighty, not many noble, [are called]:

1Cr 1:27 But God hath chosen the foolish things of the world to confound the wise; and God hath chosen the weak things of the world to confound the things which are mighty;

1Cr 1:28 And base things of the world, and things which are despised, hath God chosen, [yea], and things which are not, to bring to nought things that are:

1Cr 1:29 That no flesh should glory in his presence.

Verse 29, I believe, hits at the herat of this question. In short, God not only sees (looks at) what one does, but WHY one does it. Many are doing (attempting to do) the "right thing" Biblically, but their motivation is all wrong. They want glory, honor, and recognition that they "got it right", when God is really looking for sincere hearts, desiring the Truth (Jesus), and willing to "work in the vinyard".

2Th 2:10 And with all deceivableness of unrighteousness in them that perish; because they received not the love of the truth, that they might be saved.

2Th 2:11 And for this cause God shall send them strong delusion, that they should believe a lie:

Satan works overtime to deceive those who otherwise be saved. His method? The same old method he always has used:

1Jo 2:16 For all that [is] in the world, the lust of the flesh, and the lust of the eyes, and the pride of life, is not of the Father, but is of the world.

When deceived, and not willing to receive the love of the truth (Jesus, The Word), one is sent a strong delusion (not just a delusion) by God, and thereby condemned not by God, but by that which already esisted in that individual:

Jam 1:13 Let no man say when he is tempted, I am tempted of God: for God cannot be tempted with evil, neither tempteth he any man:

Jam 1:14 But every man is tempted, when he is drawn away of his own lust, and enticed.

Jam 1:15 Then when lust hath conceived, it bringeth forth sin: and sin, when it is finished, bringeth forth death.

Jam 1:16 Do not err, my beloved brethren.

Ab2: See above.

7(c): 2Cr 5:10 For we must all appear before the judgment seat of Christ; that every one may receive the things [done] in [his] body, according to that he hath done, whether [it be] good or bad.

Rev 20:13 And the sea gave up the dead which were in it; and death and hell delivered up the dead which were in them: and they were judged every man according to their works.

7(d): Gal 6:10 As we have therefore opportunity, let us do good unto all [men], especially unto them who are of the household of faith.

Church: Christian.

List: Do not want email included with feedback on the website.

---------------------------------------------------------------------------
***************************************
Below is the result of your feedback form. It was submitted on Sunday, August 13, 2006 at 23:55:23
---------------------------------------------------------------------------
4(e): Its funny that I should come across this question. I was actually reading about a book yesterday (I believe it was called the Book of St. Peter but I'm not sure) and it brought up an interesting concept about hell that I hadn't heard before but had often wondered about. You see, this book is just one of a long list of biblical books that were not excepted into the cannon (bible) by the early church, possibly solely because this message was too contraversial for the time. Anyway, The book describes a man (I think it was Peter) who is speaking with God and asks the same question you did, and God tells him the big secret, that all those in hell will eventually be forgiven as well. Of course, if everyone thought this, there might not be quite as much encouragement to stay on the "straight and narrow" as there would be if people thought they were going to burn in hell forever. But I encourage you to do as much research on the subject as possible and don't just take take my word for it.
Email: carven@brightok.net
List: yes
---------------------------------------------------------------------------
***************************************
Below is the result of your feedback form. It was submitted on Thursday, August 10, 2006 at 18:18:32
---------------------------------------------------------------------------
1(a): We measure success differently to God. So with our limited wisdom and the world's influence on us we make judgements on success which are contrary to God's beliefs. Success to me would be to know His will and to walk in it.
1(b): They haven't put him first in their life and sometimes He needs to bring us to our knees in order to put Him first. He will go to any length to draw us close to Him. There are no athiests in fox holes!
1(c): Satan will always try and pull us away from God but the Bible says "resist the devil, draw near to God, and he shall flee". We must resist first then draw near to God.
name: Margaret
Church: Pentecostal/Protestant
List: Yes.
---------------------------------------------------------------------------
***************************************
Below is the result of your feedback form. It was submitted on Thursday, July 13, 2006 at 02:01:38
---------------------------------------------------------------------------
1(e): First of all, everyone on earth has failed (sinned) and fallen short of what God requires of him, says the Bible. It doesn't seem that circumstances or whose to blame has much to do with the gospel message. And Christians are those who have recognized their sin, confessed it and walked away from it to follow Jesus who paid for their sin on the cross. And if we are faithful to the end, I believe we will be blessed just to be in heaven. But the Bible also says something about Christians gaining crowns in heaven - I believe that those who suffered more for their faith will have more crowns. Some, for example have died for their faith. The Bible also says that those who only acted good on this earth so that others would notice, have already had their reward (from men). And those who only do good to get the praise of men, don't sound like true Christians and it's doubtful that they would even be in heaven. God looks upon the heart, not the outward appearance. And one who has come from the worst of circumstances or backgrounds has no excuse for not entering in and receiving the blessings of Heaven, once he has heard Jesus calling him. Jesus said, "I stand at the door and knock and if you open the door, I will come in and be with you."
1(g): While we were yet sinners, Christ died for us, the just for the unjust - our righteousness is as filthy rags - This is what the Bible says. We are not saved by our own works, lest any man should boast is also in the Bible. We are saved by having faith in Christ - faith in what He accomplished for us on the cross, ie paying for our sins with His blood. The Bible says that by grace you are saved thru faith and that not of yourself. We then serve Christ out of love for him and not out of fear that we will miss heaven. And when we fall short - make mistakes - we can repent and continue on our journey with Jesus. We have a High Priest in heaven (Jesus) who understands our infirmities and is there to help us with our trials and struggles.......On to the next part of your question. What do you mean by failure? Once you have heard that Jesus loves you and died for you so that you could live forever, the only failure would be failure to trust in the One (Jesus) who has accomplished everything for you - no human being can save himself. Relax a bit and learn about Jesus - accept the love that He has for you. When you are in Christ you are a new creature, the Bible says - old things are passed away and all things are become new. So, repent of your sins, telling Jesus that you are sorry for them, accept His forgiveness, thank Him for paying the penalty for your wrong doings, and begin to rest in His love. Jesus is our rest. You are not a failure if you are trusting in Him and what He has done for you on the cross.
name: Judy
Church: Christian
List: Yes, my answers can be listed.
---------------------------------------------------------------------------
Hi Judy

Thanks for your letter and feedback. I have also made comments below which I plan to also list on the website. I will not list your email address

How do you explain the many scriptures that indicate that salvation is conditional on obedience to God?

They are listed on the below website. Could you tell me which parts of the full report that you have read on my site because many people only read the summary and can get the wrong impression of what I mean. The full report explains things better and contains many scriptures that many people do not think about. Please see http://www.truechristianity.com/christian///salvationbfull.htm

Many of us have great ideas that will benefit many people and even lead others to God. However most of them do not benefit many people and end in disappointments due to circumstances beyond our control. For example we need to find the correct people to help but cannot. Also frustrating problems delay us so that projects are not finished in time to benefit people. This can be regarded as failure. If we definitely had a relationship with God there should at least be some evidence that He is working in our lives and loving us.

Failure could also be regarded as not having a close relationship with God and receiving blessings and answered prayers from Him like explained in the letter that we can share at http://www.truechristianity.com/prayerletteremail.htm . I will send you the letter because if you share it, it should help find good fellowship. Please let me know what you think of it.

Your help is appreciated,
Regards Richard.
***************************************
Below is the result of your feedback form. It was submitted on Sunday, May 7, 2006 at 04:33:03
---------------------------------------------------------------------------
1(a): Like a family, we all have different gifts and abilities.
The twelve apostles were all different, not all were trail blazers....I have never met anyone who could name all 12 of them.....because they didn't all make the same impact. We all CHOOSE how to live our lives....how can we all succeed with imperfect choices?? God loves all of mankind in principle anyway, but allows us freedom to choose, which results in our success or failure.
2(a): The principles are all laid down in scripture....we have to seek to find!
2(b): Scripture is the only decider in this.....not just bits of scripture, but the whole message contained in the Bible. take it seriously....make a study of it....understand the so called contradictions and see things God's way.
Ab1: The Creator reads HEARTS....something we cannot do, which is why maybe we are surprised at some decisions He has made in the past.........David.....Rahab......Paul etc.
Email: makechanges@gmail.com
name: Violet King.....writer/counsellor....lving in Spain currently.
Church: C of E........Jehovah's Witness...... solitary christian.
List: Yes, why not?
---------------------------------------------------------------------------
***************************************
Below is the result of your feedback form. It was submitted on Thursday, April 20, 2006 at 07:02:29
---------------------------------------------------------------------------
1(b): Maybe not all people understands what is God`s will for them because bible says that "My people are destroyed for lack of knowledge: because thou hast rejected knowledge, I will also reject thee, that thou shalt be no priest to Me: seeing thou hast forgotten the law of thy God, I will also forget thy children"....but always we have a chance to come back to God because of Jesus.. If I accept sacrifice of Jesus then already I understand that I have everything and I cant to live like unbeliever.
Email: tabor@pochta.ru
name: Margarita
Church: christian protestant church
List: yes
---------------------------------------------------------------------------
***************************************
Below is the result of your feedback form. It was submitted on Monday, April 10, 2006 at 13:25:05
---------------------------------------------------------------------------
A1.: I think that you should clarify what churches have 'failed' and why they have failed, instead of giving a vague idea.
A2.: I have heard what you have said in many Protestant churches and some Jehovah Whitness'es.
A3.: Again, just go to your local Protestant and you will agree with most of them.
A4. a): I have heard that many Popes throughout the ages performed miracles. Also many Saints, etc...
A4. b): Umm not sure
A5. a): Nope, sorry.
A5. b): http://www.voanews.com/english/2006-03-30-voa60.cfm
A6.: Join the Catholic Church, pray, pray, and pray some more.
A7.: No i dont.
A8.: umm my priest?
A9.: No
A10.: Nope
A11.: no i havent
A12.: no
A13.: umm no and if they were i wouldnt tell you.
A14.: I dont know i dont see them!
Ab1: You sound like a Jehovah Witness. They think only 144,000 will be saved. God wishes that all be saved, all. Thats why he sent his son to die for us. God loves us more than anything. Bow do you think God is going to stop you from seeking him or his son the Lord Jesus Christ? I think not.
Ab2: Because some people are more willing than others.
Ab3: 1) You take everything way to literally, and I think you should study more.
2) ok go tell eveyrone that Jesus Hates you. ok.
(Ac1): 1) No. go to www.landoverbaptist.com. you sound just like them.
2) Yes YES YES
(Ac2): How about everyone????
1(a): Because of sin and of the fallen state of man.
1(b): Again becuase of the fallen state of man. Look it up.
1(c): IT IS BECAUSE OF THE FALLEN STATE OF MAN
1(d): Satan for tricking adam and eve.
1(e): I dont know. Im not dead yet.
1(f): Well maybe it isnt true....
1(g): God loves you and isnt going to blame you fo things you couldnt conrtol.
2(a): Listen to the Holy Spirit within you.
2(b): Satan tricks people into believeing things. He has since Eden.
2(c): it is satan.
2(d): i dont know.
2(e): LISTEN TO THE HOLY SPIRIT WITHIN YOU.
2(f): HOW ABOUT GOING TO THE CHURCH AND GETTING A PRIEST.
3(a): i dont know
name: My name is not important. My ideas are.
Church: I am a Roman Catholic
List: Sure
---------------------------------------------------------------------------
Hi
I am not a Jehovah Witness. The mainstream church in general has failed. Please read http://www.truechristianity.com/christian///salvationbfull.htm

Please let me know what you think and what parts you have read.

Also, could you possibly run a spell check through your feedback after this letter and then send it back to me?

Your help is appreciated,
Regards Richard.
***************************************
Below is the result of your feedback form. It was submitted on Tuesday, April 4, 2006 at 23:52:39
---------------------------------------------------------------------------
A1.: I think you should really consider if you are doing more harm than good. If your really serious about walking a christian life and teaching others(reading your webpages....I question if you really are)Get help on your interpertation's of the bible. The way which it has been taught too me, is to live by example. You don't have to start a new movement to do the Lord's will...he already did that. Just live a christian life the best you can by "loving God with all you heart mind and soul" "and to love one another as he has loved you". (If you have any understanding, you'll understand that phrase in itself is all encompassing and simplified of all of God's will) Give as often as you can, be meriful, and show grace and compassion to others. God "loves his faithful" and but he also shows kindness to the unthankful and wicked. Just emulate him, the best you can and pray if your belief wavers. If you need guidence, I would recommend reading "the Orthodox Way" by Bishop Kallistos!
Ware. The book will help you on your way. Most importantly go to Church, take commuion, engage in the holy sacraments they are living gifts from God. If your earnest go, visit an Orthodox Church and talk with the priests. Another book to read would be "Becoming Orhtodox"...."A Journey to the Ancient Christian Faith" by Peter E. Gillquist. Good Luck and God Bless.
Christ has Risen!!!!!! Risen indeed.
A3.: Even better....The Orthodox Church. They are the the Church of Christ, established by Jesus through St.Paul, St.Peter, and all the other apostles and saints. Authority was given to them and the apostilic's procession is traced back to the apostles themselves.
List: Sure
---------------------------------------------------------------------------
Could you tell me which parts of the full report that you have read on my site because many people only read the summary and can get the wrong impression of what I mean. The full report explains things better and contains many scriptures that many people do not think about. Please see http://www.truechristianity.com/christian///salvationbfull.htm
***************************************
Below is the result of your feedback form. It was submitted on Sunday, March 26, 2006 at 18:16:53
---------------------------------------------------------------------------
1(a): It is writen in Deuteronomy 28:1-13 that, if we are obedient and will to do the will of God, we shall inherit all the promises listed there. Therefore, God has already blessed us and wants us to success in order to praise Him and through this, unbelivers should come and serve Him. But, it is unfortunately that, now adays, many want this success not for the GLORY OF GOD but, for their own selfish sake,so, it will be very difficult for them now to get this success from God; because the Bible says, you cannot be in SINS and say the grace may abide. Another reason is that, when you are seeking success for your own sake, there is some dangerSthat attached to this, and God is so Love and Kind that would never allow us the perish: John 10:10. I will God shall teach us the more in Jesus name. From Matthew:leymath2006@yahoo.com.
1(b): Of a truth,some people are experiencing all these situations because of their constant disobedent to the WORDS OF GOD.There some brethren who know the truth doctrine of God would not do them or put them into practise. We still can see some people(christian)who visit habalist, false prophets etc after the Sunday service. Is this the will of God?...No, all these constitute to their more frustration. Secondaly,at times, God usually uses all these situations to proof HIM-HIS POWER to the world, the adivice now is that, those who find themselves in these situation, do not compromise their faith, God shall visit them one day.God bless.From Matthew of leymath2006@yahoo.com.
Email: My email is leymath2006@yahoo.com
name: I am Oluwaleye Olaleye by name. I am a child of God. I attend the gospel Church here in Nigeria.
List: YES.
---------------------------------------------------------------------------
***************************************
Below is the result of your feedback form. It was submitted on Saturday, March 18, 2006 at 18:34:05
---------------------------------------------------------------------------
Ab1: What about "whosoever will"??
Church: Christian
---------------------------------------------------------------------------
Hi

Thanks for your letter and feedback. I have also made comments below which I plan to also list on the website. I will not list your email address

Some scriptures only apply to the chosen people. They are listed on the below website. Could you tell me which parts of the full report that you have read on my site because many people only read the summary and can get the wrong impression of what I mean. The full report explains things better and contains many scriptures that many people do not think about. Please see http://www.truechristianity.com/christian/salvationbfull.htm

I am not sure if this refers to the scripture you question below.

Your help is appreciated,
Regards Richard.
***************************************
Below is the result of your feedback form. It was submitted on Wednesday, March 8, 2006 at 04:15:11
---------------------------------------------------------------------------
A8.: yes i do as you have to be quiet to listen to the still small .voice/
Email: sheila_king@rediffmail.com
name: sheila king and son andrew king
Church: I AM BORN AGAIN WASHED IN HIS BLOOD AND FILLED WITH HIS SPIRIT AMEN
List: YES I DO AS WE ARE BIBLE TEACHERS IN ASIA
---------------------------------------------------------------------------
***************************************
Below is the result of your feedback form. It was submitted on Wednesday, March 1, 2006 at 09:22:57
---------------------------------------------------------------------------
A5. b): Please visit www.pray4u.co.uk to see prayer in action today!
Email: pray@pray4u.co.uk
name: Jess
Thanks
List: yes
---------------------------------------------------------------------------
***************************************
Below is the result of your feedback form. It was submitted on Saturday, January 21, 2006 at 01:34:47
---------------------------------------------------------------------------
(Ac1): I don't have my Bible in front of me at the moment, but check out Matthew. Jesus clearly says you should pray for your enemies.
Church: Christian
List: Yes
---------------------------------------------------------------------------
***************************************
Below is the result of your feedback form. It was submitted on Friday, October 21, 2005 at 18:25:30
---------------------------------------------------------------------------
Ab1: Oh definately. Yes, I do believe that there are wolves amongst the sheep. And I do pray and try to encourage people to read the Word of God for themselves and to give Jesus a Chance. And I'm not the most perfect christian in the Universe; Only Jesus is.
Ab2: Then I guess I must be pretty weird. I can never deny the power of God ever. He is everywhere, controlling everything. This is truly the first time I can actually send my opinions and really express what I feel about Scriptures and let it bring me joy. But there is some sadness too for me, because I think some people just don't get it. No matter how hard they try their inward man or woman does not have the heart for it
Ab3: I have honestly been confused by that. I would like to believe that God desires that none should perish and would like all to be saved. That is why I sometimes just say lately "Give Jesus a Chance" There is not to many people that I can truly express and burn up lots of minutes on my cell phone except My girlfriend in New York, and my client that I clean house for in Florida. Actually just my friend in N.Y. I visit the other woman 2x a month to clean. Wonderful woman. We connect so deeply. She is a widow of a pastor. She would love these free booklets.
(Ac1): Aren't we suppose to pray for our enemies . And didn't even Jesus say" Forgive them Father for they do not know what they do?"
Email: Yes you may.
name: Stacey M. Amolsch-Roy
Church: I was raised Catholic and have been a member of a United Methodist Church, stepped out and went to Baptist for a little while and still do, when I go. Or in the wilderness, near a lake or beach. I did try New Age for a time, but I believe The Holy Spirit protected my mind from gaining anything from there. After awhile it just became hogwash to me. I was truly spiritually hungry for His Word. And now I am planted.
List: Yes
---------------------------------------------------------------------------
Some of the things that you state are clarified on the full report. Could you tell me which parts of the full report that you have read on my site because many people only read the summary and can get the wrong impression of what I mean. The full report explains things better and contains many scriptures that many people do not think about. Please see http://www.truechristianity.com/christian/salvationbfull.htm
***************************************
Below is the result of your feedback form. It was submitted on Sunday, October 16, 2005 at 04:45:21
---------------------------------------------------------------------------
4(a): The Bible does not contradict itself, everything will be explained through the final letter to God's children called the , "Bride of Christ, In One Accord" For God Almighty has decreed it to be!
Email: comerstephen@yahoo.com
name: Tribulation witness, chosen by God Almighty!
Church: Baptist
List: That's fine.
---------------------------------------------------------------------------
***************************************
Below is the result of your feedback form. It was submitted on Thursday, October 6, 2005 at 07:52:00
---------------------------------------------------------------------------
(Ac1): No. Because there are many sinners in the world who need deliverence from there sins, as well as; ones who have backslid. When God brought Isreal out of Egypt and all the miracles God performed the people still turned away to worship an idol calf made of gold. God had made his mind up to destory those people but Moses pulled on the Lord asking him to turn from his wrath. I feel that if the prayer is ginuwine and constant you can never say it was a waste of time because our way is not His and the more where sin abounds his grace is even more.
Email: zekeangiew02@aol.com
name: Ezekiel Walker
Church: Christian
List: Please. But God gets the Glory either way.
---------------------------------------------------------------------------
***************************************
Below is the result of your feedback form. It was submitted on Thursday, September 22, 2005 at 15:32:06
---------------------------------------------------------------------------
A7.: I believe the "prophets" of today are not "foretellers" at all, but are, instead, the moral consience of the countries in which they live!
A9.: Yes. God has shown me things to come in my personal life by "speaking" to me through what some might call "intuition" ( but I know it was God and that I don't have intuition)
A11.: I think you need the great Godly movement so that you will see the supernatural occurences - the Bible says the apostles went with "...signs following..." - you don't believe because you see miracles - you see miracles because you believe!
Ab1: I believe that anyone who trulty accepts Jesus and gives him control of their life will be saved - the Bible says - "alll who call upon the name of Jesus shall be saved." - of course they must hear of the TRUE Jesus and not some "religious" phony!
Ab3: Jesu does love you. Just who is seeking God where, and not finding him - the Bible says that he is " a rewarder of those who diligently seek him." Perhaps we'ree looking in the wrong places?!
1(c): Even the poorest person can help others - fi someone trips and falls they can help them up - even this is God's will for someone - maybe we should rethink what God's will is for a lot of us - we can't be a "Billy graham" but we can tell our neighbor about Jesus and help him fix his car, or something! -
1(d): perhaps God's will for someone at a particular moment is to make a mistake so that they can learn and avoid a more tragic one in the future ???!!!
1(e): It's up to God!
1(f): Who can really agrue with God if he is not fair?! I believe he is but , really, who could do anything about it if he wasn't?!
1(g): God's definition of success and ours are vastly different! One may succeed simply by telling one other person about Jesus in their whole life - you can't know what God wants for someone else! Just do what he wants you to!
2(a): "Christian?" - does this mean they are of God?! - look at the fruit - Jesus said "by this shall all men know you are my disciples - if you have love to one another" - now, you have to get into what "love" really is!
2(b): Wow! maybe none of us is right! - we better just obey what we believe to be right - "anything that is not of faith is sin"
2(c): Led into wrong. Sounds like being "carnally-minded" to me - "let go and let Jesus" - or "stop trying to be good and just let good be" is what I tell people!
2(d): Who is it saying that what the world calls "Christian" is really of God?! - are they doing what Jesus said to do? - then are they really "christian?!"
2(e): He has already told us in the bible - "is there any sick among you? - let him call for the elders of the church and they shall annoint his head with oil and the orayer of faith shall save the sick" - perhaps we should try doing exactly what God says!
2(f): Do they really - Jesus told us in matthew to go into our closet to opray but many stand and pray in the church? - do you think they are going to have the prayer ansered when they disobeyed the Lord, Jesus?!
3(a): People think that if they don't get what they want there prayers are not answered. This is not true. God answers prayers of his children but sometimes the answer is no!
3(b): Where are they looking for God? Jesus said "he is within you!"
4(a): If we assume, first, that the Bible does NOT contradict itself - then we come to a much different understanding of particular verses than we would if we were looking for ways to discredit the word.
4(c): He gives us all time to repent and accept his way!
4(d): God always has been - no beginning and no end - I don't fully understand that - but I believe it - in my heart - itr makes no sense in my head but in my heart it is true!
5(b): You can do God's will by just helping someone who is broke down on the side of the road - you may give them a lift to the parts store to get something to fix their vehicle or you may just take them to a phone (or let them use your cell to call a wrecker. There are many opportunities for simple obedience to the will of God!
6(b): Anything whic is not of faith is sin - of the Devil!
Email: jtmhand@ourchurch.com
name: Jeremiah Minahan
Church: my religion? - "pure and undefiled religion then is this - to keep oneself unspotted from the world and visit the fatherless and widows in their affliction." - so, if this is what God says religion is (something you do - not something you are) then what is all this other stuff that organized denominations calls
"religion?!" - hmmmm?!
List: Yes, please.
---------------------------------------------------------------------------
Some of the things that you state are clarified on the full report. Could you tell me which parts of the full report that you have read on my site because many people only read the summary and can get the wrong impression of what I mean. The full report explains things better and contains many scriptures that many people do not think about. Please see http://www.truechristianity.com/christian///salvationbfull.htm
***************************************
Below is the result of your feedback form. It was submitted on Saturday, August 27, 2005 at 13:46:45
---------------------------------------------------------------------------
4(c): god created us and we made the choice to open the door to the devil, we disobeyed God and in return we must suffer the consequences of Adam and Eve's decision, but God is a merciful God and therefore we are still given the choice to choose eternal life with him or the devil, who we chose to bring into our hearts long ago and one day he will return to take and once again renew all that we helped destroy.
4(d): you must understand that we were created. we did not create ourselves! therefore the knowledge of our creator is only enough to help guide us to complete our task here on earth, so why worry where he came from if God did not make it clear then dont worry about it, first concentrate on saving what we helped lose and then if youve suceeded this life ask him when you get to heaven : )
4(e): i believe that those who chose the path of darkness and were sent to hell suffer death every minute and day of eternity. once again it is quite clear that God gives us a straight forward choice either take his path and live with him for eternity or choose the devils path, choose to be tempted once again like the beginning and you can share eternal damnation with the angel who was thrown out of heaven forever for his choice against God.
Email: ivonnenavy@hotmail.com
List: yes
---------------------------------------------------------------------------
***************************************
Below is the result of your feedback form. It was submitted on Saturday, August 20, 2005 at 17:25:52
---------------------------------------------------------------------------
A1.: i think you should add a christian chat room so christians can meet and discuss their christian beliefs, opinions, questions, and/or answers easier and faster.
Thanks for your suggestion. I will consider it. However, I have not set up anything like that before and do not know what is involved. Also my time is limited. If you know what is involved to set this up, please let me know.
A2.: Patsy Rady
A3.: Heaven is supposed to be perfect, no sadness, or sympathy.
But what if somebody you really love and know very well, or are very close to, like a relative or close friend or neighbor, well what if you died and went to Heaven but they didn't? Wouldn't you be sad, or have sympathy for them, or for anyone who doesn't make it? I know people would say that the joy of being with the Lord and in Heaven and all would overcome that, but I don't think it would because wouldn't you want the best for these people? Wouldn't you want to be with them eternally?
1(a): He wants to challenge us and it is our choice whether we succeed or not. Everyone eventually has a chance, whether they may recognize it or not.
3(a): All prayers are answered, just some do not get of what is asked. See, prayer is like traffic light. Green=go/yes, God will give you what you asked for Yellow=slow/not yet, but God will give you what you asked for Red=Stop/no, God will not give you what you asked for...he knows what is best and he knows how it all turns out
3(b): God knows what is best for you, he sees the big picture. He does not want these things to happen. He is in control and it will all turn out o.k. in the end.
4(a): That is one way how God tests you and your faith. You just have to ask him. If he wants you to know flat out, he will tell you. If not, he may give you a clue, or he may just tell you to think about it and figure out what you believe.
4(b): He wants to test you..this is one way he does so.
4(c): Start Again!?!?!?!?!!!?!?!?!?! Why would God have his son die and suffer all over again and create the world once again? This will answer your question.
4(e): Yes, I do because why should they receive any better? They did not believe in him and the bible, and they do not deserve heaven. there is only either heaven or hell after you die. so you get one or the other.
What do you think of http://www.truechristianity.com/christian/helldoctrines.htm that indicates otherwise and how do you explain the verses in that page?
5(b): Suicide is a huge sin and if you commit suicide, you go to hell. If you go on, you may possibly go to heaven.
5(f): Possibly. Money often makes people think that they are happier if they are wealthy, therefore they do not need God or his gift. Because of this, people may not believe and fall short of the glory of god.
5(g): He might because once you have money, you may think that money is happiness and that you dont need god or his glory because you are wealthy and you think you can buy happiness. God sees the big picture and he knows whats gonna happen so he may try to prevent this from happening to you.
Email: yes i do want my email included with my feedback on the website.
name: Patsy Rady
Ironwood, MI 49938
Age:12
Church: christian, i dont have a permanent church because my church broke up, i have been saved for 5 years
List: yes
---------------------------------------------------------------------------
***************************************
Below is the result of your feedback form. It was submitted on Thursday, July 14, 2005 at 12:29:21
---------------------------------------------------------------------------
3(a): The prayer that does not succeed in changing our wisdom, in changing the passionate desire into still submission, the anxious, tumultuous expectation into quiet surrender, is not true prayer. The life is most holy in which there is least of petition and desire and most of waiting upon God, that in which prayer often passes into thanksgiving. Pray until prayer makes you forget your own wishes and merges it into God's will. Divine wisdom has given us prayer not to obtain the good things of earth, but as a means whereby we learn to do without them. Not as a means to escape evil, but as a means whereby we become strong to meet it. God often delays answering prayers to try the motives and the faith of His people. God knows what is best for us and what we need. We need to ask in accordance with His will and then we shall receive. God hears all sincere prayers offered up in faith. Though the delay may be long and painful, the sincere prayer is never unanswered. Have faith in God and He will help you. "The Lord is not slack concerning His promise, as some men count slackness; but is long suffering to us-ward, not willing that any should perish, but that all should come to repentance." 2Peter 3:9. Learn the promises of God and when you pray, claim them, saying that he has promised them to you in His word, all the while doing His will and keeping His commandments as best you know how and He will never forsake you.
Do you know anyone who can produce the evidence that their prayer makes a noticeable difference and God helps them like explained at http://www.truechristianity.com/christian/revival.htm
3(b): The Apostles were led of God and did miracles to show a world who had never heard of Christ or God that God was indeed the true God and Christ had come to this world and that he was the true Son of God. The reason that many people today seek God and do not get "anywhere" is because all they want to do is to have the power to do miracles and to be admired of people. God's will for the majority of people is to go about their in obedience to the commandments of God and leading other people to God. God has something planned for every person who is born. If they only seek out His will and learn what He would have them do, they would find some way that they may serve God. Even leading others to Bible truth by example is serving God. Live a holy life in the sight of men.
4(a): You are to search the Bible as for hidden treasure. Sometimes what's on the surface isn't all there is to it, or it doesn't mean what it appears to mean. Search the Bible prayerfully and ask God to give His Holy Spirit to guide you and to help you discover what is really being said.
4(d): There are some things that God reveals to us in His word that it is good for us to know. It doesn't say that God came into being. He always was. He never had any beginning and He will never have any end.
4(e): No. The Bible never says that anywhere will the be people in hell burn forever. It just says that the fire will continue forever. And since "Our God is a consuming fire" Hebrews 12:29, it's God that goes on forever. The fire that burns the wicked is from God and God never ends. The punishment for evil is death and that punishment is everlasting. "The wages of sin is death" Romans 6:23. The death will last forever, not the means of dying.
5(a): Because God knows our hearts, He knows what we would do with that extra money if He allowed us to have it. Some people would use it to satisfy themselves and some others would do the right thing and give it back to God. The reason that the world is as good as it is, is because God does not let certain things happen until it is time.
6(a): In answer to this I have only a few quotes from the Bible. "Pure religion and undefiled before God and the Father is this, to visit the fatherless and widows in their affliction, and to keep himself unspotted from the world." James 1:27. "Wherefore come out from among them, and be ye separate, saith the Lord, and touch not the unclean thing; and I will receive you." 2Corinthians 6:17. "Whether therefore ye eat, or drink, or whatsoever ye do, do all to the glory of God." 1Corinthians 10:31.
6(c): An idol is something that is placed above God, loved and served more than Him. Covetousness is also idolatry, Ephesians 5:5. Idolatry is also breaking the second commandment.
Email: melis032@yahoo.com
name: Melissa
List: Yes.
---------------------------------------------------------------------------
***************************************
Below is the result of your feedback form. It was submitted on Tuesday, June 14, 2005 at 23:12:03
---------------------------------------------------------------------------
Ab1: I not certain that the comment on Matthew 11:15 was completely correct. I think Jesus was applying that to everyone who was able to discern.
Email: Paul_T_Moore@hotmail.com, yes i think i am kinda interested in interaction, this appears like a good way to question and grow.
name: Paul T. Moore obviously, I'm a 21 yr. old college student. I dabbling in ministering to all, but aimly at youth. I guess you could say i'm a youth minister, but i hate the title because to me it's religious. I feel like we should all minister to all.
Church: Christian, I grew up in the Church of Christ, I spent my high school years as a part of the world. Almost unexplainably, God did definately call me painfully out of the world at the age of 20. I'm currently searching just the mysteries of God and his word, trying to understand and be apart of the Body of Christ.
List: Yes, you can list my answers, but i'm young in the word, and will probably be helped more than i could help.
---------------------------------------------------------------------------
***************************************
Below is the result of your feedback form. It was submitted on Friday, June 3, 2005 at 01:06:59
---------------------------------------------------------------------------
Ab3: We were all created equally in His image and are all loved by Him even if we have chosen a different path than the one He has laid out before us.
(Ac1): Only God can choose who to admit into His Kingdom who are we to decide which of us are worthy
(Ac2): We should pray for everyone, a prayer is like planting a seed and God sends others to water and nurture the seed but only with God's power will the seed blossum.
1(a): God has put us on this earth for His purpose and in order to fulfill that specific purpose we must be prepared if we cannot handle the trials then our faith is lacking.
1(b): to be angry with God is to lack faith, God has made everyone and everything to His purpose and to be a Christian is to believe that it is all part of a bigger plan. "For everything a season..."
1(c): to fall to satan is to lose sight of God. God is the almighty provider and everything is done in His time. People will be turned away from God when they lack the faith in Him that he will provide or if they become eager for immediate gratification. "He will neither leave you nor forsake you"
1(d): The closer you are to God the more you know His will, He has given us freewill and we are able to choose sometimes people become so engrossed in the world that they lose sight of what we are here for and want earnestly to believe that their marriage partner, profitable business deal, etc. is from God when in fact it is their only for their gain.
1(e): It is always a fault of our own when we go against God's will it is hard also to discern but if we ask for forgiveness through Jesus than we are "washed white as snow". If you earnestly seek to be forgiven it will be granted but God knows what is truly in your heart.
1(f): God is the definition of justice, He knows the inner chambers and closets and all of the secrets of your heart He will be just in deciding if you have lived your life according to His purpose if or if you had only appeared to be doing His will.
1(g): As humans we are apt to fail but "God sent His only beggotten son that whosoever believeth in Him shall not perish but have everlasting life".
2(a): When you worship God you do it in a way that your heart compells you to. Whether you are singing, dancing, or inwardly praising. But you also do it by living your life according to how the scriptures tell you to. You worship God by using the talents and gifts that He has bestowed upon you. You glorify God by being like Jesus. Your very presence begins to eminate God when you are living for His purpose. People simply have different ways of showing God that they love Him. If you deligently seek Him for guidance, discernment, etc. you will receive it. Sometimes it is a feeling sometimes it is someone showing you the way but if you are close to God you will always know it is of God.
2(b): I believe that they may all be right in a small way but that each is focusing to much on a certain aspect. For example the Jewish fully worship God while almost diminishing Christ to a prophet, while the penecostals give almost all of the glory to Jesus, and Kabahlists focus on the Holy Spirit I think that you need to see the Trinity as one entity and give equal praise to all parts.
2(c): God does not tempt that is satan's job God allows satan to tempt us to strenghten and prove our faith and love for God
2(d): Many have pursued God for their own personal gain and fallen away from His grace. Their are people who are still given the gifts of prophecy but do not televise them for that is self-seeking.Although I was not given the gift of prophesy I am a very God lead person and I always consult Him and His word for daily decisions
2(e): I find that if I am diligently seeking or if God has a message for me that I am having a hard time receiving He will get my attention. I think that they may just lose hope to soon everything is done according to His pupose and in His time
2(f): Simply asking for clarity and discernment is enough otherwise bringing the matter before a fellow Christian can help shed light
3(a): Every prayer that has ever been prayed has been answered the answer may be yes or it may be no or it could also be not right now
3(b): they diligently sought Him they lived every moment for His glory. They faced hardships, and persecution for His namesake How many people now a days would sell everything they had give the money to the poor and travel around the world spreading God's message of salvation? Not one that I know.
3(c): Hearing the Gospel is not enough going to church is not enough giving to the poor is not enough You must ask Jesus into your heart, you must give up ALL worldly ways and you must believe "not only through good works but also with faith are you saved" faith that God created us, Jesus saved us , and the Holy Spirit guides us
4(a): The Bible is very clear but if you do not ask for the clarity you will not understand Mark 4:11 " The secret of the Kingdom of God has been given to you but to those on the outside everything is said in parables"
4(c): He promised Noah that He would never again desroy the Earth as He did in the flood
4(d): That is beyond our human understanding, we were not made to accept that kind of knowledge
4(e): I am not sure of where the unbelievers will go but it is said to be a lake of fire that burns without killing and that you beg for death but no relief comes for you have already forsaken the Father
What do you think of http://www.truechristianity.com/christian/helldoctrines.htm that indicates otherwise and how do you explain the verses in that page?
5(a): I know rich Christains and I know poor Christians the rich tithe their money and the poor tithe their time and talents
5(b): we cannot live as if we have nothing for just having the opportunnity to be alive is a gift from God He has called us according to His purpose and he has created us in order to fulfill tha purpose by tapping into that purpose and living in the way that God has deemed fitting we are one step closer to having that Heavenly home that all Christians receive as a reward to their faith and endurance. Matthew 19:23-24 " Jesus said ' I tell you it is hard for a rich man to enter the kingdom of Heaven. Again I teel you it is easier for a camal to go through the eye of a needle than for a rich man to enter the kingdom of Heaven".
5(c): when something happens that is bad God uses it for the good of His purpose
5(d): No, if it is according to God's will and used according to His purpose than it is okay to "succeed"
It is still a gamble as explained.
5(e): they should use their job as a place to minister to the lost or in other ways to glorify God by simply doing your job with an eager heart you are glorifying God
5(f): with wealth comes a lot of temptaions they are not necessarily of satan but could fall to satan if they begin to lose sight of who has given them all that they have
5(g): no God would not punish for seeking to do His will but they may not have an understanding of what His will is for them if they continually lose
6(a): yes, when you sow a seed you reap the benefits of that seed if you plant a Petunia seed you do not get an apple tree
6(b): they are temptaions and in this day and age it is very tempting to get into the buying frenzy it is a ploy of satan to draw you away from God but at the same time God will fulfill the desires of your heart if you are diligently seeking Him He does not mean for us to not be content He just doesn't want you to achieve these things at the expense of others and by doing that you forget where it all came form. You should be content with what you have and not covet what others have
6(c): yes when you value anything over the Lord you are committing idolotry
7(a): yes it is His wish that everyone would be like Jesus we are not judged at the gates of Heaven by how much we made or by what we drove but by how we lived our lives to glorify God
7(b): if they do not repent and turn from their self-seeking ways yes sadly there is
7(c): it is a crime according to God to seek something more than Him He is a jealous God if you break one commandment you have broken them all and the greatest commandment is love thy God with all thy heart
---------------------------------------------------------------------
***************************************
Below is the result of your feedback form. It was submitted on Wednesday, June 1, 2005 at 17:04:00
---------------------------------------------------------------------------
6(a): Umm I see no problem with having pets.I try to stay away from buying material things i dont need.I am very careful about where i spend my money.I dont buy much music or watch many movies,most movies these days are crap.Music also,except some worship music.I wear some makeup but not alot,i dont try to alter my appearance with it.Fashion is okay as long as you dont horde tons of clothes you dont ever get to wear.Gamblings a no-no.Basically if i became rich,id buy my family one home and one car,put away enough to buy needs/necessities for a long time and use the rest to help out others in need,give to charity,etc.
Email: Maylin0404@yahoo.com
name: Cassandra.
Church: Christian.
List: Sure.
---------------------------------------------------------------------------
***************************************
Below is the result of your feedback form. It was submitted on Thursday, April 21, 2005 at 10:35:14
---------------------------------------------------------------------------
3(a): In the worst of circumstances, a Christian is not promised to be delivered from his physical circumstances; he is promised the grace to endure it and the presence of God through His Holy Spirit to comfort, encourage, and strengthen him/her. Realizing this, God ultimately calls us to stand by faith (Isaiah 7:9, Eph 6:15, Gal 5:1). We know that not even a sparrow falls from a tree that He is not aware of (Matthew 10:29) and that Satan does nothing without God allowing it to happen(Job 1:12). This being the case, who better to keep asking, seeking, and knocking for? (Matthew 7:7-8). Why give up when He knows all and asks you to approach the throne boldly to obtain mercy and grace? (Heb 4:16).
There are three answers to prayer: yes, no, and wait.
Yes: You get what you want No: You don't get what you want
Wait: You wait in faith Rev 8:3-4); note that the answers to the saints' prayers were poured out when He was ready.
And, then, sometimes we have to just keep asking, seeking, and knocking because 'who else has the words of eternal life?'
Email: stlouis85@hotmail.com
List: YES
---------------------------------------------------------------------------
***************************************
Below is the result of your feedback form. It was submitted on Sunday, April 17, 2005 at 08:40:46
---------------------------------------------------------------------------
6(a): I am really having a hard time about pets. Surveys claim that great increases in Canada and U.S. in households with pets. Is it correct to live indoors with dogs who roam outside all day. We don't have any pets, because of allergies. But, we as a family, cannot go anywhere to anyone's house, as every member of our family or every friend has either a cat or dog. I mean everyone. My elderly mother who is in a nursing home had an experience with an other elderly lady who was allowed to keep her cat. It would roam from room to room jumping on anyone's bed or furniture. What is happening to our generation? Cats and dogs have precedence over children. Millions of dollars spent on cat and dog food while humans are starving in other parts of the world. Pets who are now getting invited to other pets birthday parties. Is this going too far and what does the church have to say about this? I am guessing the clergy are spending time money and energy on their pets as we!
ll. My friend spends at least 1 day a week pampering her cat and spending on veterinarian fees for everything. I love animals and always wanted a pet, but, serious questions arise as to how they are being treated, like humans, and a reversal in our society's thinking honouring animals above humans. This was not God's law or intention. Am I the only one wondering about this?
I agree honoring pets has gone too far and the Bible says that they are not equal to humans. Humans should be regarded as far more important.
---------------------------------------------------------------------------
***************************************
Below is the result of your feedback form. It was submitted on Wednesday, April 6, 2005 at 20:15:52
---------------------------------------------------------------------------
A7.: Presently i know personaly a Christian pastor who claims to be a prophet acting in the office of prophet, i have no desire to do other than to test the Spirit. neither do i act as a mocker or pharasee. My understanding of the office of prophet is limited, but i am concerned that this anointed appointment is rare and that such a claim must be absolutely true and NOT a self or even man (Church) bestowed appointment. Even though i read that prophecy is a spiritual gift to all born again bible believing Christians, when the prophesying is directly given in line with word of God in the Bible. Can you please clarify the difference between practicing this spiritual gift for all believers and the distinction between this and the office of prophit of God by pastors and church leaders. Including international travelling ministers. Thank you for any help on this subject in advance.
Are the prophecies of the pastor you speak of 100% correct?
4(d): God did not come into being! He is eternal.
List: YES
---------------------------------------------------------------------------
***************************************
Below is the result of your feedback form. It was submitted on Sunday, April 3, 2005 at 17:32:24
---------------------------------------------------------------------------
A1.: Not having spent as much time on this site to feel absolutely comfortable in answering the question, but now having read a no. of articles, my honest opinion is that I love your site. I believe you are someone who is sincere in their desire to find the Lords people and connect with them.
A2.: I would like to say that I agree with all of your beliefs and would love to be able to connect with you. You can contact me here:michaelhankins1@yahoo.com
Email: michaelhankins1@yahoo.com
---------------------------------------------------------------------------
***************************************
Below is the result of your feedback form. It was submitted on Tuesday, March 22, 2005 at 15:43:20
---------------------------------------------------------------------------
A1.: So far I haven't learned much except that you don't think I or any body else is a true believer. But I do apreciate the fact that you are honest.
I believe there still may well be people definitely led by God out there.
A2.: Yes, but only a few. I'd have to talk to them about that and know more than I do about your intentions.
A3.: I know people, including myself, that are searching for the "remnant" people of Yah just as you seem to be doing. If we would live up to the light He has shown us, consistently and continually I believe He would give us more. It appears that we are not ready, as a people, to have the latter rain poured out upon us. When we are ready He will respond. So many of us cannot bear what He wants to share with us. Remember we are in Babylon and we like it!! or we just don't know how to come out.
A4. a): I prefer to call my brothers and sisters Believers. If we knew where the word "Christian" came from and what it means, esp. to the evil one, we would not call ourselves that. The apostles and early deciples did not use that term. I know that I have been miraculously healed and others that I know. But I really don't want to be the first to give a testimony. Are there any testimonies of our Master that have been shared?
I agree the term believers may be better in some ways. However, it would be confusing to some because people in other religions that are not classed as Christian may also call themselves believers. The term Christian clearly defines that there is a belief in Christ and the Bible.
How do you know you were miraculously healed and that it was not a natural healing process? Are the other healings you speak of very frequent?
A5. a): Yes.
Could you give an example?
A5.b): Numerous in the Word, of course.
A6.: Yes. Studying Scripture is always best. These are questions you really should ask Him. You do talk to Him am I right?
A7.: No, not personally. Again I believe the Spirit of Yah needs to be poured out abundantly in the latter rain before we can expect these kinds of things to happen.
A8.: Yes.
Could you give an example of how God helps them find what they are looking for at a rate consistently better than would be experienced naturally? Who was involved?
A9.: Yes.
Could you give an example of how God literally speaks to them about specific things and who was involved?
A10.: Yes.
Could you give an example of how God's supernaturally improve someone's memory and who was involved?
A11.: No, I believe you/we all need to have more faith. Sounds to me like that is the main problem. Some peaple may not recognise an answer from Yah if they saw it. Myself I know I am a walking miracle. I am a brand plucked right out of the fire. Sounds to me like you even had an experience like that. Maybe not as drastic.
Not sure what you mean.
A14.: As often as there is faith enough. Sometimes not very.
Email: jerilea52@hotmail.com
Church: I am a non-trinitarian, Sabbathkeeper coming out of Babylon. An Israelite/nazerine that calls upon the true name of our heavenly Father. His Son was sent to this earth to die for me. I am following Him and Keeping His commandments as best as I can, with His help.
List: Sure.
***************************************
Below is the result of your feedback form. It was submitted on Wednesday, February 16, 2005 at 07:54:51
---------------------------------------------------------------------------
A4. a): Yes - several.
Could you give an example of the healings that occurred at a rate consistently better than would be experienced naturally? Who was involved?
A4. b): Yes - several.
Could you give an example of the supernatural healings? Who was involved?
A5. a): Yes
Could you give an example of the prayers? Who was involved?
A5. b): yes.
Could you give an example of the prayers? Who was involved?
A6.: Yes - me.
Could you give an example of how you were led to the best solutions and what makes you think that it could not have occurred naturally?
A7.: Yes I do know of prophets. But consider this: has the last verse in the Old Testament ever been fulfilled? No I don't believe it has!
Also ask yourself why Daniel, Simeon and Elijah all prayed for prophesies to be fulfilled when they learnt they were going to happen?
A8.: Yes - me.
Could you give an example of how God helps them find what they are looking for at a rate consistently better than would be experienced naturally? How do you know it could not happen naturally?
A9.: No. There has never been anyone like this. Most of us doubt God so did the prophets.
A10.: Yes but I forget who they were! (Sorry - could not resist!).
A11.: When Jesus walked into hospitals in his day he often only singled out one person. He may not and does not heal everyone. Ask Paul!
Ab1: To me the answer is no. Although to a Calvinist it is yes as they beleive in limited atonement. Many were called to follow Jesus but made excuses. Some he called and they repsonded. Over all it was always God's plan to have a people set aside for God: see Paul's letter to the Ephesians chapter 1.
Ab2: I know several who said they would not believe in God unless God appeared to them: and God showed up! The nearly dropped dead on the spot! I know plenty who have searched the world over before finding God. Others are brought up to believe in God but I am never sure if that is an advantage!
Ab3: You must look at any verse in context. It is important to understand how important the "first born" position that Esau depsised was to Jewish people. As Stephen Hawking said "If we knew the mind of God God would not be God"!
(Ac1): No. It is clear that we should pray for all. Ask God to change them or have them changed! I did and it worked! Study Daniel's attitude to the Babylonian kings and Persian kings. He paid them respect. Jesus called Herod and old fox!
(Ac2): 2 Tim 1 answers the question!
1(a): Duh?
1(b): They wont be disappointed when they see Jesus face to face!
1(c): Satan can stop people doing God's will but God will overcome and turn thee most distastrous situations around and even bring good out of calmaity. God is a redeeming God who buys back things that are spoilt! If you are not sure if someting is God's will wait and see. God does not play games with us! The film Bruce almighty is a grrrreat testimony and example of this.
1(d): Ours. Never God's.
1(e): There will be rewards in heaven.
1(f): God is not fair. God is just. If God were fair we would all be dead.
1(g): Thief on the cross: failed but reached paradise!
2(a): Because we are human! And God will let us know because God is God!
2(b): Paul and Peter fell out over ritual. Paul and Barnabus fell out over Mark. People fall out because people are fallible. Get used to it. The devil has little to do with it! Satan is a created being and can only be in one place at one time!
2(c): Never led. Mistaken. Why did Jesus tell us to pray like? Lead us not into temptation!
2(d): God led Pharoah and the king of babylon. God is God. God can lead whoever.
2(e): MArk Twain said of the bible: its not the bits I dont understand that bother me; its the bits I DO understand! Ever realised you are doing Gods will? God will soon point out if you are not!
2(f): Time will tell.
3(a): Like Jesus in gethsemane you mean? Or St Paul?
3(b): You are doing greater things than the apostles by running this website. They'd be envious!
3(c): We will all be judged by what we know. If there is no hell God is not just, neither does God love us. We would be forced to be where God is, and unrepentant criminals would get off scott free!
3(b): The apostles would envy us if they knew that we were dong greater things! What apostle set up a website this good that communicates with people all over the world?
3(c): We will all be judged on what we know.
4(a): Because we are fallible humans: we always argue. (No we dont!!)
4(b): You need to study the scriptures longer and develop your personal relationship with God.
4(c): Dont know. Why worry? Want to know the mind of God? Become God!
4(d): If you ask that question you dont have God. Its like asking who beat the undefeated champion? If someone did they would not be what they were! If someone made God: God would not be God. God is invisible because God is not made of anything.
4(e): Not sure. Hell is proof of God's love for 2 reasons: 1. God had to create somewhere that people who did not want to be with God forever had to be. The only place where God is not present (as God is omnipresent) is Hell: the palce of judgement i.e. Gehenna (as opposed to Hades the place of the dead).
2. If there is no judgement there is no justice and murderers liek Dr Mengele get away scott free! (That is what non believers think!)
Whether Hell is eternal is a difficult one. What does eternal separation mean? Eternally alive and tortured or obliterated forever? There are 3 hells: hades the place of the dead: where the unregenerate souls go at death. 2. Gehenna: place of judgement prepared for the devil and his angels (i.e. not originally designed for humans) 3. Tartarus: a place of imprisonment for fallen angels.
Who knows for sure? There are arguments on BOTH sides using the same scriptures... I prefer to believe that hell is not eternal but may be wrong. All I know is that God is just.
5(a): Thankfully God does not so judge so harshly as you seem to.
How do you know that? Many scriptures indicate that He does.
5(b): Life is full of risks. How old are you? You sound very young and extremely niave?
I am 34. I have thought about this a lot and a lot of people agree with me.
5(c): Resist the devil and he will flee. You have a great deal of power over the devil. Stop giving him so much credit. He is a fallen angel, who is on the wrong side, a created being who can only be in one place at one time. He is not omnipresent nor omnipotent. The devil is no match for you!
5(d): Anything can become a snare. Even judgementalism. God can use anything for divine purpose. Stop giving the devil so much credit.
5(e): not necessarily. Paul exhorted slaves to serve their masters. That was a corrupt system.
5(f): Dont give the devil so much credit. He doesnt know what is going on half the time. Instead be aware that the Bible warns us against the enemy: the world the flesh and temptation.
5(g): God does not punish people like that. He gives them over to what they want (read Romans 1).
6(a): Jesus only ever condemned religious people. We msut avoid falling into the trap of condemning others because they do not do what we approve of. Examine yourself. Dont tell others what to do.
The Bible says we are to correct people.
6(c): anything that detracts from God can become an idol. Even religion and the Bible can become an idol. We are warned to stay away from them because they are such a snare.
7(a): Jesus clearly was not well off but many of his followers were. It is false to say that apostles gave up their livelihoods to follow Jesus. Some did: some didn't. Martha, Mary and Lazarus plus Nicodemus, Joseph of Arithmathea were all examples of disciples who were well off, but there is no record of Jesus ever condemning them. Paul accepted the fellowship of Lydia: a very wealthy lady. Paul urged the church to give generously and led by example. He carried on his trade: so did Luke. Jesus always had to borrow anything he wanted. Be careful not to lay down hard and fast rules. We must all examine our own consciences when it comes to wealth. We cannot examine those of others.
It is ok to have wealth if you use it for God's will. Do you have references proving what you say above?
7(c): Yes. Romans 3.23 all have sinned and fall short of the glory of God
7(d): Annanias and Sapphira were "one offs". It is very unusual for someone to be struck dead without warning. If more died as a result of testing God in this way most of us would be dead. You have to remember that A & S were deceitful. They did not have to give their gift: it was voluntary. What Peter condemned them for was the fact that that they pretended to give everything. I think it is quite a sobering story and warns us not to tamper with the truth when it comes to giving.
Email: avdlhough@hotmail.com
name: Andrew from Isle of Wight UK
Church: Pentecostal
List: Yes
--------------------------------------------------------------
***************************************
Below is the result of your feedback form. It was submitted on Saturday, February 12, 2005 at 11:28:13
---------------------------------------------------------------------------
5(a): well, it seems self-explanatory, no? Whatever the power is that you call god is not interested in fiduciary success or failures!! Have you ever heard the phrase "Free-will?" Your statement "financially fortunate enough to be in professions" should be reworded
"those who worked hard enough to attain enviable financial positions." You speak as though some higher power handed out careers at random.
Often the people who work the hardest are the poorest and cannot find the work they want.
It needs to be remembered that many people work hard and do not have a high financial income. On the other hand, many people who work little and are corrupt but have highly paid financial positions.
Email: hollkren@aol.com
name: Hazel
Church: None
List: Yes
---------------------------------------------------------------------------
***************************************
Below is the result of your feedback form. It was submitted on Thursday, February 3, 2005 at 19:28:43
---------------------------------------------------------------------------
7(c): 21:8 Amen! hurry!
Email: californiacooky@earthlink.net
name: Dianna White
Soquel California
Church: just checking this out. I always keep the light and love of Jesus surrounding me! I help the wrong people, here in the USA. No real devoted brick and mortar institute. (may change soon, my mom has a dying wish for me, guess what, church brick and mortar) only a firm belief and personal testimony to miracles in my own life. I think the Native Americans came closest to the light, whatever your denomination is, you all seek the same. Peace, unity etc. just thinking d:)
List: sure if you don't mind, I don't mind. If it will help anyone! Please do a spell check!
-------------------------------------------------------------------------
***************************************
Below is the result of your feedback form. It was submitted on Tuesday, December 28, 2004 at 00:22:50
---------------------------------------------------------------------------
Ab2: Well thats preety easy.Seek and you shall find.How do you seek god?By feeding your self with his word.The more you explore and discover his treasures the more closer you will feel to him spiritually.Not to forget our second life is in the spiritual world no more flesh.Take time to ask him one day you are alone peacefully Jesus show me every thing about you alow me to understand more your word and im preety shure he will answer.
Email: franklara@rock.com
name: frank
Church: follower of christ
List: yes
---------------------------------------------------------------------------
***************************************
Below is the result of your feedback form. It was submitted on Tuesday, December 28, 2004 at 01:30:19
---------------------------------------------------------------------------
A1.: The Christians are why we are in this mess. Bush was voted in by the blind South. IMO. Buddah,Allah,Jehova,and on and on...They can not all be right, but they can all be wrong.
A2.: I love what was said! Untill you used religion as the base. It is about power and money. Now you want all the people to join you just like the others. Take out the wanting anything and it is a true jesture. Otherwise you are profitering.
The Bible says we should seek fellowship. It is important to use money for God's will.
A3.: www.westportinnovations.com 13thwarrior.
A4. a): God forgive me if I am wrong! To much chit to all be true.
What do you mean?
A4. b): Positive thinking does a lot.
A5. b): I am the chosen one.
How do you know this is true and not just your imagination?. Other people who disagree with you also claim to be chosen and led by God.
A6.: Quit pumping your warez! Buddaists are great people. You have it all wrong. Many many people many cultures many launguages why do you think you are the only answer?
The Bible has not been proven false unlike other religions.
A7.: I am a prophet! I am from god! This is not a lie. God flows through me as much as Jesus.
Forgive me if I am wrong.
How do you know this is true and not just your imagination. Other people who disagree with you also claim to be chosen and led by God.
A8.: I want to change the world but not this way. Too many wars over their god(s) It is wrong! Sheep will be led to slaughter in many good lands.
A9.: Yes,
Many rivers lead to the same ocean. All is one.
A10.: yes.
A13.: I love Austraila I would love to go there! k?
A14.: radlilboat@yahoo.ca
2(b): Hey what about the dinasours? Or Evolution? Sorry if I am not answering you question but it's just pump fluff towards your 'goal'
There are many out there that do not even think this is all real.
(sorry)
2(c): Lots of Christians Killed to convert. DO NOT BE A HYPOCRITE!
2(d): Yes, Here I am. The chosen one. The Bible was written by Men.
3(a): Do not push it.
3(b): It is because there are too many Christian Religions and they are all battling for our money and time. Seriously, don't you know. Its a bit of a racket.
3(c): Come on, FEAR? Using fear to convince in this day and age. You are so wrong. First of all some people believe in something completely different. For instance, Native Americans. Till we killed them.
High and Mighty us Christians are eh? Be honest, It happened.
4(a): It was a book written by the kings to control the people and subdue them. The tax to be taken and to build the empire you pretend to fight against. Wake up.
4(b): What does the colour red mean to you?
4(c): Thats just a story. Meanwhile the oil is still in control by the old group and you are blind as the past 'followers'
4(d): Where were you before you were born?
4(e): That is the fear tactics that are killing your faith. NO, Some people believe in other things. It is just one faith not the only!
5(a): Loaded question. Heads I win Tails you lose Pick one.
I work hard and help many when I can.
5(c): Fear again. Think only in this box. That is Hitler style.
5(f): no. Thats stupid.
5(g): No thats stupid
6(a): cult like. NOw You are freaking me out.
How can you prove you are correct and what pages did you read on my site?
Email: radlilboat@yahoo.ca
name: M.
BIG BIG WORLD.
List: yes
---------------------------------------------------------------------------
***************************************
Below is the result of your feedback form. It was submitted on Wednesday, November 17, 2004 at 14:05:13
---------------------------------------------------------------------------
Ab1: I personally feel everyone has a chance to be saved. The reason God knows is God is all knowing. He knows who will reject him. I have three children. I iknow because I love them how they will respond and chose certain things. I am not always happy with their choices.God wants everyone to be saved. I do believe we are way off as Christians. We tend yto be materalistic. I agree with your writings. mercedesbrunelle@yahoo.ccom
Email: mercedesbrunelle@yahoo.com
---------------------------------------------------------------------------
***************************************
Below is the result of your feedback form. It was submitted on Tuesday, November 16, 2004 at 19:37:44
---------------------------------------------------------------------------
Ab3: jesus loves everyone...but jesus hates sin...if a person refuses to repent from his or her sin,and still goes on sinning,then they are denying christ,and everything he did to save us.you must repent from sin.accept jesus christ as your saviour.truly believe what he did,everything....his life,death and ressurection..of course,we all sin,and will alway's sin,but by accepting christ,you reconize that sin,and ask for forgiveness.
(Ac1): only god know's all....you should pray for everyone...no if's,and's,or but's...
(Ac2): let your concience,or even better,the holy spirit guide you.
1(a): success in mans eyes is different than success in gods eyes....trust in the lord.
1(e): failure is alway's mans fault...we sin...you are to store up treasures in heaven,not on earth.if you are blessed by god on earth,it is only because god blesses you.all good things come from god.
3(c): all people are born with the light of god...everyone knows god exists...everyone !!! but some deny that he exists...therefore they live according to their will,and not gods will...god will guide them.it is up to the individual to listen,see,and chose the path to walk...
4(a): please give an example of a contradiction...i believe the bible does not contradict itself.
Some scriptures appear to contradict. However there is no evidence that they truly contradict. There are some translation errors that cause confusion.
4(b): no man or woman is innocent...all have sinned...
4(c): the word of god clearly states not to question the motives of god...he knows all...if a person goes to hell..it is their choice,not gods...
4(d): god alway's has been...our brains cannot concieve the possibility
of when or where god is from...
4(e): yes.
List: yes.
---------------------------------------------------------------------------
***************************************
Below is the result of your feedback form. It was submitted on Wednesday, November 3, 2004 at 15:40:07
---------------------------------------------------------------------------
A7.: I know one. His name is Tony Tuberville and he Pastors an Apostolic church in Hot Springs. He predicted Sunday Night September 11, 2001 that the God told him the United States was in imminent danger and that a terrorist attack was going to happen very very soon. It did 2 days later.
He predicted a church split for a particular church and stated the church would be split down the middle. The church had 162 members. 81 left. He had told them that one half would have a pastor for a very short time but because their hearts were hard, they would remove him in a few short years. The pastor was there for only 4 years. He also told that the other half would 'wander' without a church but that one would be provided for them. 6 months after the split the 81 who left were attending various churches. Then the Church of God in Arkansas decided to close the doors to one of their churches. They offered the church to this congregation without charge for purposes of worship.
He predicted that Saddam Hussein would fall and that he would be caught hiding like a common thief. He said that he had a dream of Saddam hiding in the "dirt" and that a soldier discovered him "by chance" on a "gut feeling" and would be surprised. Saddam was caught 10 days later.
He had a dream that we purchased a parcel of land next to our church that had been up for sale. He stated and told the entire congregation including the former Pastor that God told him in a dream we were going to get the land for $7,000. The former pastor scoffed and laughed him nearly to scorn in front of the whole church. The former Pastor stated that the land couldn't be touched for under $45,000 since they had been trying to buy it for years and it was zoned commercial. Within 6 months, we purchased the land for exactly $7,000.
Pastor T. has a very very extensive record of things just like this and has never been wrong.
Believe it or not...check it out for yourself.
Has he made other prophecies and does he have a website? Do you know Tony Tuberville's contact details? How consistantly is he correct?
Email: private@notthistime.net
name: An observer of this for 11 years
List: If you wish.
---------------------------------------------------------------------------
***************************************
Below is the result of your feedback form. It was submitted on Monday, October 25, 2004 at 06:56:43
---------------------------------------------------------------------------
A1.: The Articles linked to truechrianity.com are interesting and, of course, meant to test our faith and our understanding of the word of God. True understanding of God's word is from the HOly Spirit, who gives deeper appreciation of the word. My honest opinion on these articles are only to convey points of disagreement with conclusions drawn therein as follows:
It is hard to imagine God being unable to control small things that happen in the life of a believer. If He can't control small things, you are saying by implication that He can't control big things. NO! God can control even the minutest things but choses not, where He thinks we can do these things on our own. He knows and keeps and manages the tiniest of detail in our lives. This can only be experienced.
I did not say that God cannot control small things. What sentences on my site indicate that I did?
Did you read
http://www.truechristianity.com/christian/saved.htm
2. Although most people struggle in the flesh, it does not mean everyone is sinful. God saves us so we can become sinless, completely without sin. This is the ultimate goal, that is God calls us to HOly as He is Holy. He is not asking the impossible from his people.
3. On the question of suffering and Hell, God did not try to hide that this was eternal. If there is no clear understanding of this one, it is far better to leave the interpretation than to give a wrong interpretation, because this is very important indeed. It it was temporary, why did He not say so unequivocally. He is unequivocal about the permanence of the hell fire. Why then keep the fires burning when there are no more inhabitants in the fire? Because after the first death, and after resurrection, people will not be dying in the physical sense, their souls will live eternally but being sinful, they have to be destroyed eternally. God cannot keep a sinful soul anywhere. If these souls are temporarily in Hell, as you say, when they leave Hell where do they go?
Why couldn't they be annihilated?
Did you read
http://www.truechristianity.com/christian/helldoctrines.htm
?
In Jude 1:7, Sodom and Gomorrha were examples of the suffering of the vengeance of eternal fire. This would have to mean that they would be completely destroyed and never rebuilt. Generally cities are rebuilt after destruction but these cities were not rebuilt and never will be. The cities are not on fire today but the effects of the fire are eternal. "Jude 1:7 - Even as Sodom and Gomorrha, and the cities about them in like manner, giving themselves over to fornication, and going after strange flesh, are set forth for an example, suffering the vengeance of eternal fire."
They have not accepted Christ or are ever going to accept Him ( This provision was not given in the Bible that they will repent, and be saved differently from everyone else), where do we expect God to keep them? They will stay permanently in Hell, because they are unrepentant souls. REmember that any one who is going to be saved, was chosen, even before our lives started here on easth. The Lord said of these people, " noone can take them from my hand". Therefore those condemned to eternal punishment will stay there because they cannot be transformed into anything else.This is how I read this subject.
A3.: Christian living: Yes there are many people, maybe not in the West, who are Christians and who do not work for anybody, they have not bank accounts and live from day to day. This is in line with what the Lord Jesus Christ taught, when he talked of birds having no barns but God providing for them. The trouble with our world is we are brought up to believe that we need money to get on in life. Neither do we need money nor degrees in God's Kingdom. People must not fool themselves to believe that they can love this world and all its glory and see the Kingdom of God. We all fall into this category but, do we know it. God is fashioning for himself people like himself. People who do not believe in college education, mortgages, annual holidays in the sun, fat bank accounts and who are called geniuses in this world. The Lord our God says in 1 Corinthians 19-20 "For it is written, I will destroy the wisdom of the wise, and will bring to nothign the understanding of the prudent. 20- Where is the wise? Where is the scribe? where is the disputer? of this world? had not God made foolish the wisdom of this world?" There you are. Terms like "he is intelligent",or "he is stupid" are taught the world by the devil and his angels. NOone is intelligent, only God is intelligent.
(Ac1): Yes we pray for them. God expects us to do so and has specifically told us to do so. We pray for their repentance and salvation.
(Ac2): Those in need and are suffering need our prayers, but of course we should pray for our relatives and friends and leaders of our nations.
1(a): Some opportunities seen in the world come from the evil one. It is wrong for a child of God to envy those who get these opportunities. They involve corruption, which is not known by the seeker. It is best to wait for what God has planned for his children, in His Kingdom.
1(b): The frustrations and failures felt and experienced by Christians are coming from the Devil. The devil is aware of the status of a Christian and wants to detract him from his eternal goal of getting everlasting life. God will not be worshipped by only those who seek after good times.
1(c): God is aware of the difficulties, frustrations and poverty of people. Their handcaps and their failure to success may result from external causes. God knows who is responsible for these frustrations and will judge and reward accordingly. God being always just and fair will certainly know how to compensate all types of situations. The devil will always try to frustrate and to limit peoples desires but God's way is very different. He encurages us to brave out each and every situation. That is why He gave us His Spirit. Satan has no greater power than God over us. The Lord Jesus Christ said, "I have given you authority to trample on snakes and scorpions and to overcome all the power of the enemy. Nothing will harm you..Luke 10:19.
Do you know anyone who is consistently protected from these things and if so who are they?
1(e): If Christians have failed, at what have they failed? It depends because they may fail at doing something that could have caused them a lot of pain and that is not failure. Perhaps they wanted a lot of money, which as we know competes for our attention, and moves us away from the things of God. Failure to achieve, in a world covered in evil, should not necessarily be seen as such, it may be victory. But God will know how to judge each situation better than any one of us. Anyone who says they know what God will do, are not exactly being truthful on this one.
1(f): as above
1(g): Salvation does not depend on deeds. First a person has to believe in the Son of God. Confess and accept him and be baptised into the kingdom of God.
It does require on obedience. It appears the sinners prayer is only the first step.
Email: I want my email included with your feedback on the website. I also like to receive any further comments. I want to be on your mailing list. Many thanks.
name: Juliet Chadzingwa
Juliet Chadzingwa@slam.nhs.uk.
I reside at 66 Laurel Crescent, Shirley, Croydon CRO 8LU, UK.
Church: Christian. Baptised in an AFrican Apostolic Church, Currently in the UK and attends a local church
List: Oh Yes indeeed.
---------------------------------------------------------------------------
***************************************
Below is the result of your feedback form. It was submitted on Sunday, October 24, 2004 at 05:42:06
---------------------------------------------------------------------------
A1.: Hi,
My name is Cherie and I have been reading all that you wrote. I found a lot of what you said in reference to the bible scriptures very accurate and I do believe that we are lukewarm. Where I disagree is the fact that you state that God does not love us. I believe that He does and He is with us who call His name. yes, many are confused, but those who call upon Him will be saved. You are right to say it is not just believing but a life committed to Jesus and to follow the commandments. I concur 100 percent on that. But I know I have been chosen, and yes I am blessed. I believe that my steps our ordained by the Lord. I do appreicate all your work and study, would like to exam the hell thing a little more, I would gladly accept your facts but I do need to line it up with the word of God. I would love to work towards true christianity. Praise God and may you be blessed in your endeavor. Cherie
Thanks for your feedback. I did not say that God definitely does not love us. I only said that there is evidence and some scriptures to indicate that it could be a possibility.
Even if we differ in a few points we can still work together on what we agree on. I am happy to change the view you disagree on if someone can show me the evidence or scriptures.
Email: cheriebred@yahoo.com
name: Cherie
Christian,
bible believing, seeking the truth, very discouraged with present church and tired of false doctrine and all following the lies
Church: I was brought up Catholic, born again in the early 70's but back slid. Very confused when younger about religion but now I think that God has revealed the truth to me but it has been years of travel and study
List: Sure, that is ok
---------------------------------------------------------------------------
***************************************
Below is the result of your feedback form. It was submitted on Wednesday, October 20, 2004 at 12:15:31
---------------------------------------------------------------------------
4(e): No I don't believe so. That would be a very unjust God. It is something many christians can't seem to admit though, as giving up the idea of hell would make their whole religion fall apart. Without "hell forever" salvation is not necesary anymore, because what else should one be saved of than hell??
I find it very disturbing that great parts of Xtianity have turned into a discussion whether or not people should go to heaven or hell, instead of really trying to see what Jesus tried to teach us without all this frightening hell-stuff.
Furthermore I would like to say that I don't think that I would ever want to be in eternal bliss, nor do I want to burn forever. For as well as the first and the second option I do not think that there is a great enough deed, be it a good or a bad one, that would make me deserve one.
Church: none. I am.
List: yes
---------------------------------------------------------------------------
***************************************
Below is the result of your feedback form. It was submitted on Wednesday, January 19, 2005 at 02:01:44
---------------------------------------------------------------------------
A1.: The articles you present are great articles and questions. The only thing I would change is to make the presentation more user friendly. This would include shorter paragraphs with bulleted items.
A3.: The only religion that I have found that bases their principles on true christianity is the Jehovah's Witnesses. Although some members may not be saved, they are the only religion that follows in the footsteps of Jesus and the Apostles.
A6.: Yes, my daughter. She consults God on everything. I believe that if you ask for things that are according to God's will then He will answer. (1 John 5:14) Many times the things we ask for are not important or is detestable to God. (Proverbs 28:9) God often does not hear us because of the badness of our hearts. (Micah 3:4; James 4:3) Also it is important to have faith in God to know that He will give us all of the good things we need and remember to thank Him for everything. (Phil. 4:6)
Ab1: Revelations 20:15 tells us that "whoever was not found written in the book of life was hurled into the lake of fire." Revelations 17:8 goes on to tell us that "...those who dwel on the earth will wonder admiringly, but their names have not been written upon the scroll of life from the founding of the world."
These scriptures indicate to me that there are individuals who were not meant to have Jehovah's reward of everlasting life even from the founding of the world. I beleve the reason is that God knows our hearts from the time He creates us. He knows what we will do and how we will react no matter what occurs to us. This does not make Him unfair - It makes Him all-knowing.
Ab2: Most of these questions above about healing can be answered by reading 1 Cor. 12:29, 30; 13: 8, 13. True Christians today should be known for their unselfish (agape) love of mankind. This means that they care more about others than themselves. I know very few people who care more about others than about themselves.
1(a): God allows each of us to be tested but not beyond our endurance. All we need to do to understand this is to look at the life of faithful Job. He lost everything but still remained faithful to Jehovah. The problem lies in God's purpose and that is to prove that people will love Him regardless of what He does for them to help them. In the Garden of Eden, Satan called God a liar when he told Eve that surely she would not die. (Gen 3:6, Luke 22:31) It is our responsibility to prove Satan wrong. That we will serve God no matter what - because we love Him. (Proverbs 27:11)
1(b): Satan does not have to cause problems for people that already follow him. He only causes problems for those who follow God. This goes back to the previous question regarding God's right to rule mankind.
1(c): Satan is in control of this world. (John 14:30; Eph. 2:2; 1 John 5:19) Only good things come from God. Read Rev 21: 4, 5; 2 Cor. 4: 13, 16; Psalms 37: 10, 11; Daniel 2:44; Isa. 65: 21, 22; Romans 8:35, 38, 29.
1(e): Christians will be rewarded with eternal life on a new earth. Matthew 5:5; Isaiah 45:18; 2 Peter 3:13. There are only 144,000 who will enjoy life in the heavens. (Rev. 14:1-3; Rev. 7:4-8)
Ab1: Revelations 20:15 tells us that "whoever was not found written in the book of life was hurled into the lake of fire." Revelations 17:8 goes on to tell us that "...those who dwel on the earth will wonder admiringly, but their names have not been written upon the scroll of life from the founding of the world."
These scriptures indicate to me that there are individuals who were not meant to have Jehovah's reward of everlasting life even from the founding of the world. I beleve the reason is that God knows our hearts from the time He creates us. He knows what we will do and how we will react no matter what occurs to us. This does not make Him unfair - It makes Him all-knowing.
3(a): Reading the account of Job can be a great help. Job was one of God's faithful and well-loved servants. Yet he went through loosing his family, his livestock, his health and finally even the respect of his friends and contemporaries. He was accused of sinning in some way. This was not true. God allowed Job to be tested to prove that no matter what happened Job would follow and serve God.
The reason for this is in the dispute between God and Satan. Satan has accused God and said he would be a great a leader. That he could get people to follow him by rewarding them also. That people did not follow God because they loved Him but because of the rewards.
Job and many other faithful individuals have proved this to not be true. We prove this everyday by the adversity that we face. By showing Satan that we love God whether rich or poor, sick or healthy, many friends or no friends, we are proving Satan wrong.
The prophecies of Isaiah 51-66 are important for us today. In the end when the battle of Armageddon is finished Satan and his followers will be thrown into the fiery pit and earth will return to its former state of paradise as promised in Isaiah 65:17.
4(a): The Bible is clear about things and does not contradict itself. It is only in our misguided understanding that the contradiction and confusion lies.
The Bible must be read with the Holy Spirit providing guidance. It is very important to pray for wisdom and insight prior to Bible readings. Do not take one sentence from a story and compare it to other portions of the Bible that seem to contradict what you have just read. Compare the stories and what they are trying to tell us. This will provide a better overall understanding.
4(b): Matthew 24:14 tells us that "the good news of the kingdom will be preached in all the inhabited earth for a witness to all the nations; and then the end will come."
Email: fran@franrhea.com
name: Frances Rhea
Las Marias, PR
Church: Christian
List: Yes
---------------------------------------------------------------------------
***************************************
Below is the result of your feedback form. It was submitted on Wednesday, September 8, 2004 at 14:20:05
---------------------------------------------------------------------------
A6.: I, myself, do not make decisions, nor do I worry. I do not analyze each situation and try to control the outcome. I just trust Jesus and ride with his current.
Are you saying you do not think about what to do or what to do next?
I can honestly say I have absolutely not one regret as far as how my life has been, or about anything I've done. I have no feelings of guilt or remorse, and no grudges. I've never been without love in my life, real love, and I have never doubted that Jesus was holding my hand.
Are you indicating that you may never have sinned? Couldn't saying the above be considered as being proud in God's site?
A7.: Jesus said something to the effect that a prophet is never heard in his own town.
The one who was a prophet will not be surprised when what has been revealed by God comes to pass.
A8.: Yes, again, that would be myself.
All I have ever wanted was to know the Truth about Jesus, the truth about everything else, and to know I was saved and not be scared to die. These are all I've ever wanted.
I did recieve them, and I live my life with eyes opened and not a trace of fear in my heart.
I couldn't have these things or feel the profound inner peace I have, consistently, on my own accord. This is what the word 'grace' really means.
Some unbelievers and people of unchristian religions also claim to have peace. A feeling of peace does not mean to say that you are right with God.
A9.: Once again, myself. Of course, there is no 'voice' as such, because He comes to us in our still inner silence where only the two can meet in solitude. The things I know, understand, and have no doubt of are not from my own cerebral power, they are of the divine Mind.
People in other religions also claim to be led by God but have no evidence. It is often their imagination. Why couldn't you be the same?
A10.: I've never even heard of this, although I have an excellent memory, and it is also photographic and 'auditory', which means I can remember sounds as if there's a recording being played back inside my head.
Did you learn how to do this or was it just natural?
A11.: The healings in the bible, such as the victims of paralysis rising and walking, the lepers who are made clean, and the blind who are given salve for their eyes, as well as those raised from the dead and whom have had demons driven out of them, were not physically ill, they were spiritually ill.
I thought they would be both physically and spiritually ill.
Driving out the incination for error that all humans have just because we are in a fleshly body in a material existence, is the real miracle. Overcoming the flesh to keep the flesh alive is no miracle, it is a postponement of death. But overcoming flesh to make the soul alive, by the healing spirit, now that is the most miraculous blessing I can conceive of.
A miracle, too, IMO, is that all I did was trust in Jesus and sincerely desire to follow, and the rest was all given to me, effortlessly. And there is no effort once you feel the power of the light and love that is Christ.
Ab1: No, even if chosen as one of the 'elect', there is no way around the seeking. Without turning back toward the source of the life of the spirit, it cannot be found.
And not just the elect can find the spirit. Don't despair and give up, keep the faith. Because there are necessary steps, and you will not be given more than you can handle. Just stay firm in your resolve to believe and trust Jesus Christ.
One of the most damaging things we can do to ourselves is to make the arrogant assumption that we can possibly even begin to understand divine revelation, before it is revealed. Remember, our time table is ours, and very miniscule when compared with the whole picture. This planet we're on is not all there is, nor is it in the center, or even close. It's outlying, and there's not too many places we can regress to, as such. In fact the only temporary regression is darkness and unconsciousness. The soul may die as an individual, but its essence cannot vanish. The law of the conservation of matter is a true law. Souls are made of matter. Matter is not defined by what we can see, it is substance. No one suffers for eternity, how can love condemn to pain and misery? What would love do? Grant a 'do-over'. All the good stuff goes in the vat, the bad stuff is destroyed with the dragon, and the next race of man will be composed out of the vat of soul-stuff, so that everyone starts off with a few handicap points and a clean slate that only knows good. Then it's the usual routine, learn, live, love, grow, develop, and strive toward unity with God.
Maybe it is just 8 each time. 8 is the number of Christ, and his kingdom. Whatever the number of 'saved', the rest get do-overs, and little, by little, perhaps 8 at a time, we all get back home. That's why there's such a long time involved in 'eternity'. Because there's a lot to do.
Ab2: Because they are not truly seeking Him. They are seeking their idea of Him. Most often this search is unknowingly contaminated with mankind's agenda, which is the ruling of modern society. This includes all churches, religious leaders, anyone who is not 'solitary and elect'.
Plain and simple, believing the words of another man, without earnestly seeking through Jesus Christ via one's inner being, is idolatory, and is nothing to God but a clear demonstration of a lack of faith. To listen to another in regard to the Truth of the Son of Man is serving mammon. That's all there is to it, no kidding.
(Ac1): He wants to you to focus on yourself, and your own will aligning with his. Worrying about anything to do with the world, such as is mentioned in the question, is a dangerous distraction which is more harmful on many levels than you realize. You can't change what is not yours to change.
(Ac2): You pray for yourself. Prayer is not just about doing something for someone, it is your quality time with your Savior, it is quiet time which blocks out everything but the two of you. Get to know Him, understand that He knows you. See yourself through His eyes, and see through the world, as well. This is where you seek guidance, and this is where it's given to you. Prayer will release doubts, and prayer is only for you. That's not a selfish statement, it's realistic and true.
1(a): What is succeed?
I'm sure that in regard to this question, it is a matter of physical vs. spiritual.
If you're not hating the world, then you belong to the world. Success of the world is fleeting, at best.
1(b): Why would He want people to turn to him based on an evidence that is only tangible in a world that will pass away, and which is not in His eternal kingdom. This world belongs to the devil, and so does everything inherent within it.
If you turn to God based on material success, then get to 'heaven' and realize there is no value for money and such there, wouldn't you feel rather ill-prepared and maybe even slighted and cheated?
1(c): Satan only enjoys what power we allow him to have over ourselves. There is nothing that a believer can't do, if he asks Jesus.
These are just misleading opinions which do more damage than good. There is not contradiction of the fact which is 'ask and you shall recieve'.
It's all up to each of us, at first, and in the end. We are given free will for a reason. If we deny it, it becomes useless chaff.
1(d): Our own, each of us. Although fault is not a valid word. Fault inherently suggests 'blame' and 'guilt', that regardless of what disguise religion puts on them are totally negative thoughts. I would say 'whose work is this a result of', in such case my answer remains 'each of us'
1(e): This question is hard to understand. If one 'fails' at following Jesus, it is because they never really and truly followed. One cannot fail by following Jesus. If you follow, he will take your hand, and if the tie is broken, it is you who let go, not Him.
1(f): How do you know he is not fair? Because you do not understand things you do not know? God doesn't orchestrate our lives, not at all. We have free will, and the earthly law of karma to keep the balance of cause and effect on an even keel. We are totally responsible for what happens to us. One can only cause damage to themselves, and no one else. This applies to every single soul.
1(g): Who told you this? Who's been there and returned to tell of it? These are human assumptions. One cannot fail to please God if that is truly the intention. Just by wanting to please God, we please God. There is no failure with God, if he is truly involved.
Invalid words: deny, fail, fault, depends.
2(a): Because they're politicial in nature, and do not seek the truth of God, they seek worldly power and recognition. Calling yourself a christian doesn't make it so. Not many even know what Christian looks like, nor would they recognize one face to face. Only by looking in the mirror can you recognize anyone else.
2(b): Because they are looking for the answers outside of themselves, instead of within, were God is always found if sought.
Petty squables over doctrinal issues is not anything to do with God, it's about man, the world, and the dangerous distractions employed my satan and his minions.
2(c): All I can say, is they are not following God nor Christ if they're not doing the right things.
2(d): Why do we assume they're wrong?
Actually, hardly anyone knows even how to read them, which is as important as writing them. So we misinterpret in a fashion limited by our own arrogant assumptions, once again, and then say the prophecies were false because they didn't fit our interpretation.
2(e): He does, there is not a problem with the message, its a problem with the listeners.
Be humble, be as little children.
2(f): When He is, you'll know. Guaranteed.
3(a): This has been answered in previous comments made by me, above.
3(b): That's an answer you'll have to find for yourself.
First you must understand the nature of a miracle. Its not what's assumed.
3(c): There is no hell, such as torture and pain. Blame is hell in itself. There is only dark and light, knowing and not knowing, living and not living. None of it hurts worse than we cause it to hurt.
Email: annielu38@zianet.com
List: yes
---------------------------------------------------------------------------
***************************************
Below is the result of your feedback form. It was submitted on Wednesday, September 8, 2004 at 11:41:52
---------------------------------------------------------------------------
Ab1: The problem lies within the idea of 'expecting' some certain sign or revelation that will prove to one's self that God is real. That is not faith. There is no way around it, the reality of true faith in God is a mystery to most people. As a modern society we have been conditioned to be skeptical of everything. That type of prudence is still very appropriate, except in the case of spiritual direction.
In that case, one must believe and trust in God, by way of Jesus Christ. There is no other way to salvation, yet we don't realize how simply direct the words of Jesus actually are: "I am the Way, the Truth, and the Light: No man comes to the Father, except by me."
Read that again. The capital letters are there to indicate that the way, truth, and light mentioned here are not just one of many worldly ways, truths, and lights, but instead are The Truth, The Way, and The Light. The ultimates, the kings of all other of their kind. The epitome of their class.
Okay, now read it once more. No man comes to the father, except by me. Pretty straighforward. There's no way this verse can be taken 'out of context' by standing alone. These words were meant to stand alone, for eternity. They are from John 14:6, BTW.
I realize the 'simple' point I'm trying to make is not actually that simply understood, until one sees into it, and sees clearly. So I will explain, because it is vital to all of us that we try to understand what Jesus says. Not what the preacher says, not what the Pope says, not what the Rabbi says.
Jesus said NO man comes to the father. NO man. The exception to every rule comes next, EXCEPT BY ME. That means only Jesus can get across that river to the promised land. Only Jesus, not an alien, not a 'lightworker', not someone calling himself Lord Maitreya.
Trust Jesus with all your being. Trust him like you trusted your dad or mom when you were a babe. Some may have a memory of your first swimming lesson. You're there, bobbing with your floaties on your arms, mom or dad right there, just like always, safe and steady like an oak tree. Then they let go of you and step back a couple of steps and hold out their arms to you. You're scared, you're on the brink of panic and disaster, and there is now way you can there from here. Then the bright light of love shines upon your little mind, and you think "Oh, but this is Mom (Dad), I know they love me, and I can trust them. I have to do it."
You leap, they catch, and soon you're swimming by yourself.
Think of Jesus as standing there, instead of your parents. Take that safe and steady oak tree attitude and apply it to Jesus, times one thousand times, or one million, whatever you need. However much safety and refuge your soul needs, Jesus will provide it. All you must to is trust. Whether anyone else trusts or not, and regardless of any kind of 'proof' contrary to His reality that man contrives to sway you with. If you trust like a babe trusts a parent, then you will be shown.
You probably won't be shown in the way you might imagine, but when you are shown, you will be awed and stupefied, and it will be much more substantial spiritual proof than you are capable of picturing. It will leave no doubt upon your brow ever again.
I agree we are to come through Jesus and many others also agree. The problem is many have blind faith that He is leading them when He is not. People are led by faith to do many things that are not what God wants. That is why people should still seek some evidence that their belief is correct.
I am speaking from my own experiences, and I would not tell you these things unless they were true. Because that's the other effort you must make, by which I mean 'seek the truth'. Don't decieve yourself, face your mirror self every day, and know you are loved. Know that God loves you perfectly, in your imperfect condition--why can't you?
What about the evidence indicated in the chapter titled "Who does God Love?" at http://www.truechristianity.com/christian/saved.htm
Once you get honest with yourself, (and believe me, no one hardly is, truly) then you will have no problem discerning what is truth and what is bogus in this world. That's the seeking part of this thing--it's seeking the truth which is Jesus as the Word of God. Seek truth and it will be revealed to you. Don't hide from what's before you and nothing will be hidden from you.
Many people think that they are being led into truth but are being led into deception.
This is my most cherished verse in the bible, Matthew w28:20--
20 Teaching them to observe all things that I have commanded you: and I am with you always, even unto the end of the age. Amen.
Ab2: God, or actually Christ, and the Christian Spirit, (holy spirit) have descended on me. This has only happened within the last few years, and intensely since June 2004 (It's Sept 8 on the day I'm writing this.)
I know what the baptism by the holy spirit is about now, and it is awesome! I was baptised in water when I was 8, and now I'm 35, and 27 years of trusting Jesus, without doubt, and seeking only the truth in everything, spiritual or secular in nature, has paid off far more richly than I ever imagined it would.
What I can testify to is this: All it takes is one quick, maybe scary, but still quick, leap of faith. The rest will be done for you. If you can truly trust with all your heart, you will never fear again. That's all I can say, except that I know. And you can know, too.
I definitely recommend it!
Ab3: This is complicated, but understandable, if one can let go of their preconceived notions, planted by 'religion'.
Jesus does love everyone, even the Jews who had him executed. When he was praying in the Garden of Gethsemane before his arrest, the disciples were with him. When the Roman Centurion guard came running in to arrest him, Peter, I think it was, got mad and cut off one of the fellow's ears! Jesus restored this man's ear to his head, healing this injury inflicted by his disciple! Then he was arrested, and most of us know the rest. He healed this man! Now that proves love.
There are many people who are not healed though, and there is no evidence that God is working in their lives or that He even knows them.
The verses mentioned in this question either refer to the Old Testament or are found in the Old Testament. The question of Jesus loving will be evident if one can accept something that is not conjecture, but is Fact. Jehovah in the Old Testament, is not Jesus, and is not Jesus's Father. Jesus and the Father know no hate or division, nor do they really know death. Read the 8th chapter of John, the fourth gospel.
Many are quick to accuse 'pantheist' if one won't submit to the false belief that Jesus and the Father are all we have for gods. The truth is, The Father is far more superior than the word god, even with a capital letter, can convey. To recognize the existence of other dieties is not the same as worshipping them. In fact, it is an important measure in knowing who and why one should worship. For by totally denying any possibility of the bible talking about 3 divine beings primarily, plus the holy ghost, one is then assuming things that are not so, and worshipping two holy beings as one. And the One far surpasses the other. The OT god has his purpose, but if you want to follow Jesus to the Father, you must get this clear in your head. Read the bible again, but with a 'pretend' belief in what I've just said. In other words, if you think I'm nuts, prove it. Tell yourself you believe me and then read everything with that thought in mind, and you will easily see there is not other way it could be otherwise. From where you stand right now, what can you lose? If I'm wrong, and you can prove it, what harm is done to your faith? Either way, this experiment can only strengthen your convictions.
The water baptism is your choice, and gift to Him, and the holy spirit baptism is His everlasting gift to you.
Email: annielu38@zianet.com
anyone may write me, and ask anything they wish.
name: Annie Duran
Church: I have sought out Jesus and his Truth and Light without a third party involved, and that's the only way any one can find the Way. I did go to church up until the age of 18, and church is good if it introduces one to Christ. Getting acquainted is a private matter, and cannot be done properly if not completely one on one.
I believe and know that Jesus Christ is the son of the Living God, and He came to show us the truth of the world and the truth of the Kingdom of God. He came to demonstrate that the essence of each of us, our soul, can live on eternally, if we take in the spirit of God, and understand our fleshly bodies are enclosures for an eternal being of light that does not die. If we remain attached to our fleshly bodies and the physical world, we will die also. But he showed us that we don't have to, if we realize the Truth.
List: YES!!
---------------------------------------------------------------------------
***************************************
Below is the result of your feedback form. It was submitted on Saturday, July 31, 2004 at 09:57:34
---------------------------------------------------------------------------
Ab1: Where is it refuted?
Hello,
I received the following contents in a email. I was wondering your thoughts on the matter. Can this be true? What do we do about such teachings from our own Bible? What will we tell the sinners when they find out?
----
Spreading the Truth of the Bible
One would not think that after thousands of years the true plan of Genesis would not have been overlooked, but it's true, the plan has been overlooked. After Adam and Eve deviated from the plan set before them, Yahuah established another plan for His people. Just as we could see the far distant future of Yahuah's original plan for Adam and Eve, Genesis reveals Yah's new plan for Adam and Eve's descendants. This enables us to compare their history to the plan laid out for them in Genesis and from this we can see if they continue in the path set before them or deviate from it, as Adam and Eve did from theirs.
If you truly have studied this plan in Genesis and compared it with the history of Yahuah's people after the time of Genesis, you will see that Yahuah's people departed from the path again -- influenced by others who had a different agenda. However, even though multitudes of people deviated from the path, Elohim had already established enough people to accomplish His plan. "After Jacob's descendants left Egypt the new leaders of the Israelites made it appear that the Elohim of Genesis was with them in everything they did, but as you will see, it does not agree with Genesis.
So grab your Bible, get something to drink and sit back and you will see from your own Bible that in fact the plan of Genesis has been overlooked.
Just click here ---> http://www.yaih.com/Genesis.html
Email: Zarhite@yahoo.com
List: Yes,
--------------------------------------------------------------------------
***************************************
Below is the result of your feedback form. It was submitted on Tuesday, July 27, 2004 at 18:00:53
---------------------------------------------------------------------------
A7.: Yes there is one lady in my church that we all sit up and take notice when she prophecies. Currently there is only one outstanding prophecy that I know of that has not come to pass, but there was no time frame given either.
We all sort of patronised her initially because the prophecies began immediately after her conversion, that is until she described with uncanny accuracy a traffic accident in Mexico involving our youth two days before it happened.
Has all her prophecies been accurate so far or have some turned out not to be true?
Email: rousay@yahoo.com
name: Jeffrey Rousay
Saskatoon Canada
Church: Non-denominational attending a Charismatic Mennonite congregation (no that is not a misprint Charismatic Mennonite is the best way of describing us)
List: certainly
---------------------------------------------------------------------------
***************************************
Below is the result of your feedback form. It was submitted on Tuesday, August 24, 2004 at 22:09:49
---------------------------------------------------------------------------
A1.: great philosophy poor scripturaly
There are many scriptural references at
A2.: no
A3.: the folks at TrueChristianity.org have for 30 yrsyes
A4. a): yes and many are documented by physicians
Could you give an example of the healings that occurred at a rate consistently better than would be experienced naturally? Who was involved?
A4. b): yes
Could you give an example of the supernatural healings? Who was involved?
A5. a): yes such as stopping destructive wind, moving tornados etc
Could you give an example of the prayers? Who was involved? What about the times when these things did damage the property or lives of Christians? Storms stop and these things happen naturally all the time. Why are the examples you listed any different?
A5. b): yes
Could you give an example of the prayers? Who was involved?
A6.: yes
Could you give an example of how you were led to the best solutions and what makes you think that it could not have occurred naturally?
A7.: yes I agree most are NOT prophets
Are the prophecies of the true prophets you speak of 100% correct?
A8.: yes
Could you give an example of how God helps them find what they are looking for at a rate consistently better than would be experienced naturally? How do you know it could not happen naturally?
A9.: yes
Could you give an example of how God literally speaks to them about specific things and who was involved?
A11.: yes I can
Could you join me to pray for people so that supernatural things will happen? I am in Australia but I am still happy to communicate with people overseas.
A12.: charles lafoe charlie@TrueChristianity.org
A13.: no but i might not to put on a show tho
A14.: regularly
Ab1: absolutely not
Ab2: heart attitudes
Ab3: yes you are mixing old and new covenant . Jesus died for ALL and God desires that ALL men to to a saving knowledg of Him
(Ac1): bible says we should
(Ac2): the Holy Spirit will tell you
1(a): what is succes to you may not be to God
1(b): heart attitudes
1(c): these questions and statements are totally out of the realm of scripture. It is clear you are not baptized in the Holy Spirit
I have been baptized and they also prayed for baptism in the Holy Spirit.
1(d): probably theirs each instance is different you would need to know things that you do not to understand
1(e): so it is always someone elses fault? Or is God shwn stong in our weakness
1(f): what is fair? who are you to judge it oh man
1(g): how can you know it was not their fault?
2(a): the pride of man gets in the way but God will tell those that are truly seeking him with a proper heart attitude
2(b): ????? not my problem
2(c): but not all
2(d): not if they are true prophets
2(e): because so many times we do not want to hear His way as it is not our way
2(f): heart attitude
3(a): he guarantees to HEAR all prayers not to answer them all. sometime no answer is the answer
3(b): because they truly submitted fully see heart attitude
3(c): no
4(a): NONE contradict if you understand them IN CONTEXT
4(b): foolish ?
4(c): he desries all men to be saved
4(d): haha
4(e): read scripture
5(b): get them really born again
5(e): of course not
5(f): no
5(g): if He told them to do something else
6(a): yes
6(b): maybe yes or no
6(c): for some
7(a): if He tells you to
7(d): no annanias and saphira died for lying to the Holy Spirit
Email: charlie@TrueChristianity.org
name: Charles LaFoe
Church: Christian Family Ministries
List: ok
---------------------------------------------------------------------------
***************************************
Below is the result of your feedback form. It was submitted on Tuesday, August 24, 2004 at 12:16:44
---------------------------------------------------------------------------
A1.: This is a general observation. You say "Everyone I know including myself is not receiving or finding what they need.". You state "I think that I have found the answer, a far superior system...". I see article after article regarding success and money and methods. I see articles giving very shaky and uncertain - even fearful - answers. I see a lot of assumptions made of what God wants ...]. There seems to be a strong need to see proof via signs & wonders [Matt 12:38-40]. I'm seeing a whole lot of focus on what you think and feel and need, and not much trust in Him or His Word. Faith is never a matter of 'I think I have found the answer'. It's a statement of fact: "I KNOW we have found the truth".
Many people have blind faith and do not question their beliefs. As a result they are led into deception. We need faith in the truth but we need to make sure it is true for a start.
To be honest, just by reading through these questions, I sense more disappointment and frustration than anything else.
Just taking the section on 'Hell', you have said "It does not seem right for a loving God to keep creating people when it is almost certain they will be deceived and tortured for eternity", and "I feel closer and more loving to God when believing that He is a fair God than I did while believing he was an unfair one. Isn't this what God wants?".
No, that is not what God wants at all. He wants us to READ AND BELIEVE, not to believe what makes us feel better or what we want to believe. We are to accept that He IS just at all times, even if we cannot understand it. We should study and discern, as I agree there is deception all around, but by your own comments and explanations of why hell is not eternal, you show that your faith is based on what you WANT to believe and what you FEEL better believing... not on what is actually written. The truth can be harsh at times, no doubt, but it's the truth nonetheless, and if we cannot accept it, then we cannot accept God.
Faith is not a feeling, it is not an emotion and a warm fuzzy, and it is not based on what we think or feel or feel better about believing. Faith is: "Heb 11:1 Faith is the assurance of things hoped for, the conviction of things not seen. 3 By faith we understand that the worlds were prepared by the word of God, so that what is seen was not made out of things which are visible."
Faith is given only by God Himself. With faith comes a true change of heart to accept His Word as it stands - even if it seems harsh - and to do His will with joy no matter what the circumstances: rich, poor, in jail, in trouble, in sickness or health, signs or no signs.
1(b): You say: "If the unsuccessful majority were given the opportunity to succeed, many more may turn to and praise God...".
We are called by Him through the gospel, not through the worldly examples of 'success' of others. God does not promise us success, health, or wealth. If we accept God because of the success of another person and hope to have the same, then we have failed to recognize the true God of the Holy Bible.
Rom 1:16 I am not ashamed of the gospel, because it is the power of God for the salvation of everyone who believes: first for the Jew, then for the Gentile.
Rom 10:17 Consequently, faith comes from hearing the message, and the message is heard through the word of Christ.
True believers are called to accept suffering in faith and not in anger or disappointment. There is no shame in suffering and neither is it to be considered failure [a wheelchair-bound friend of mine is the most incredible witness].
1(c): There is an assumption I am seeing at work here: Good works and good intentions MUST be God's will. You state: "For example a Christian works full time to write a book to convert others. But he has difficulties which make him take much longer than he intended to take to finish it, and he therefore dies before he gets a chance to show anyone. His life was full of frustration as he hoped to do wonderful things for God."
We already HAVE that book... it's called The Holy Bible. There is nothing we can write that will convert another... conversion comes from the Lord alone through His gospel. Conversion is not our domain - preaching the gospel is:
Are you saying people should not write books supporting Christianity and explaining the Bible, which is difficult for some to understand? Many people have been drawn to God by reading some good books written by Christians.
Rom 10:14 How, then, can they call on the One they have not believed in? And how can they believe in the one of whom they have not heard? And how can they hear without someone preaching to them? 15 And how can they preach unless they are sent? As it is written, "How beautiful are the feet of those who bring good news!"
If a man spends his life writing a book which purports to 'convert' people, then he was not doing God's will at all and he had no understanding of how people come to faith. We are to preach the gospel exactly as found in the Bible.
I am talking about books explaining scriptures and referencing them.
Rom 10:17 Consequently, faith comes from hearing the message, and the message is heard through the word of Christ.
You might say in response that this man was trying to do exactly that through a book, but where is it written in scripture to repeat what the Apostles have already done? Hand out Bibles instead! God gave the Apostles a special commission to write. There is no commission for any of us to repeat or paraphrase or fictionalize or allegorize in writing what has already been written. We may witness to another in written responses, but if done according to scripture, we will be only conveying what the Bible already says [preaching the gospel]... and it's not a message we charge money for.
I don't believe people should charge money for sharing the message as explained on my site. Too many people profit from selling Christian books that should be freely given to the needy.
My only advice is to not assume that every 'good work' or every 'good intention' is God's will. Most often, it's quite the opposite since it is 'our' intention, not God's. Anytime we hear ourselves or others say 'But my intention was good... ', then it's clear we are only trying to justify ourselves. We need to raise the red flag and consult the Bible. Step outside those boundaries of the Bible, and there will only be disappointment.
3(a): Q. Paraphrased: How can people remain in faith if their prayers are not answered?
Only by God-given faith can we remain in Him, not man-made faith. God-given faith perseveres, loves God above all else, will trust Him implicitly no matter what the circumstances. True faith praises God in ALL things - the good and the seemingly bad - and recognizes that prayers not answered were wrongly asked or may have been bad for us if answered. Instead, we pray for God's will, not our will. We pray for God to make the decision of what is best for us knowing that we are blind.
If a person has been disappointed with 'false hope', as you say, then they need to examine what it was they were placing their trust in in the first place. God does not disappoint, therefore those who are angry and disappointed have either expected God to be Santa Claus - fulfilling their every carnal wish - or their faith was misplaced in a false religion teaching false doctrine. The parable of the seeds further explains why/how people fall away and become embittered.
Many people are committed and pray for things that the Bible indicates that they should be praying for. However, there prayers are not answered.
4(e): No one is going to force you to believe in eternal punishment. You have read all the applicable passages and still reject it. But by your own words, you have inadvertently proven the case for [literal] eternal punishment.
You stated: "Only the Beast, the False Prophet and Satan are said to be tormented forever and ever (Rev 20:10).
Jesus Christ makes it absolutely clear that unbelievers will be thrown into the EXACT SAME eternal fire along with satan and his followers: Matt 25:31 "When the Son of Man comes in His glory, and all the angels with Him, He will sit on His throne in heavenly glory. 32 All the nations will be gathered before Him, and He will separate the people one from another as a shepherd separates the sheep from the goats. 33 He will put the sheep on His right and the goats on His left. 41 Then He will say to those on His left, 'DEPART FROM ME, YOU WHO ARE CURSED, INTO THE ETERNAL FIRE PREPARED FOR THE DEVIL AND HIS ANGELS.' 46 Then they will go away to eternal punishment, but the righteous to eternal life."
If, as you admit, Satan & company are going to experience eternal fiery punishment forever and ever, then those thrown down with them MUST AND WILL experience the same eternal fiery punishment.
What do you think of http://www.truechristianity.com/christian/helldoctrines.htm that indicates otherwise and how do you explain the verses in that page?
All the explanations in the world are not going to change His teaching on 'punishment of eternal fire'. We can conform the Word to match our wishful thinking, or we can conform ourselves to His Word... our choice.
The fact that this section on 'Hell' contains so many phrases such as 'It does not SEEM right that a loving God would want to eternally torture people who did good things**, sought God and tried to do his will.' speaks volumes. You are in essence saying 'I cannot believe this because it does not mfit my view of God'. Where does God ever teach that we should believe only what seems right to us? Where does God ever teach that we should have our own personal [man-made] view of who He is and what He will do? Like it or not, God is capable of great wrath, anger, and eternal judgment against us. You cannot hear what God says because you cannot believe. You cannot believe because does not fit into your way of thinking. A red flag for anyone should be if our beliefs conform to what the world wants to hear and makes us feel better.
** What does doing 'good things' have to do with anything?? God makes it crystal clear that none of us are good, and none of us even seek God [Gen 6:5, Rom 3:9-12]. Good works WILL NOT JUSTIFY US [Titus 3:3-5, Matt 8:21-23, Eph 2:8-10]
The Bible says to obey God and do good works. However, works by themselves will not cause people to be saved.
Church: Christian
List: Yes.
---------------------------------------------------------------------------
***************************************
Below is the result of your feedback form. It was submitted on Monday, July 12, 2004 at 22:36:50
---------------------------------------------------------------------------
(Ac1): To me I wouldn't pray for someone who God has already turned their mind into a reprabate mind, because according to God, he has already dealt with them, and he knows that they won't change. That sad though, But I think we should pray for certain people,
name: Becky
List: yes
---------------------------------------------------------------------------
***************************************
Below is the result of your feedback form. It was submitted on Saturday, July 10, 2004 at 03:57:41
---------------------------------------------------------------------------
name: Richard Van Sertima
Age:43
Living in London,UK.
Church: I do not belong to any established religion but I started out as a pentecostal in 1993. I have experienced miracles and participated in healings. I also believe that I have a two way communication with God. In my early days as a pentecostal I studied and believed in the Bible 100% but this changed and therefore my theology changed.
I am what you may call a false teacher, though I do not teach my theology to anyone. My theology is not made up but resulted from my hunger to know God, our communication and my desire to please him by giving up long held beliefs.
I have not attended any established church for about 3 years but my faith in God through Jesus has not diminished at all.
I have read most of what you have to say on your website and I find it informative. But I don't know if you are prepared to communicate with false teachers.
Regards, Richard
---------------------------------------------------------------------------
***************************************
Below is the result of your feedback form. It was submitted on Thursday, June 24, 2004 at 17:08:37
---------------------------------------------------------------------------
1(a): We should first ask ourselves what we mean by " succeed" and to who's standards are we viewing this "success"? Does having a lot of money and a great job mean we succeed? A big family or a fancy car? Maybe just a life of no worries or bad times? Identify success, then ask yourself if your definition for success is the same as God's definition.
Second, we should ask ourselves if their is any specific time we're suppose to praise God. Do we praise him only when we're happy and want to thank hom? Do we praise him only when we're sad and want him to pull you up? Does it matter?
The truth is, God's standards are not those of society and He does not operate on Pragmatism, so what constitutes success on earth means NOTHING to God, and remeber, this is the same God that put humans on earth to GOLRIFY Him. We can praise God no matter what our situation.
Email: bibilahorne@yahoo.com
List: sure,why not
---------------------------------------------------------------------------
***************************************